Cameroonian actress and CEO of Black Diamond Films writes on the Anglophone Cameroon issue and "secession wahala" in Cameroon.
After several months of silence, Nkweti decides to speak again. October 20, 2017 she wrote on her Facebook wall :
"​It breaks my heart every time I come online and I see pictures of people who have u been hurt or killed due to this secession wahala.
I had stopped speaking on the crisis because every time I said something, it was misconstrued. I'll try to express myself simply but in detail.
I got to Cameroon in November and was greeted with anti-riot trucks and gears. I expressed concern about the young people I'm the streets breaking call boxes at the side of the road and using the debris to attack policemen, policemen who have been tactically trained to inflict pain and hurt on whom they deem necessary. I called out the police force on their brutality as well on the unarmed, unresistant and neutral inhabitants of the area.
This situation which has escalated due to misinformation, misleading leaders" and false martyrs, is causing us to lose knowledge of the cause of our discontent.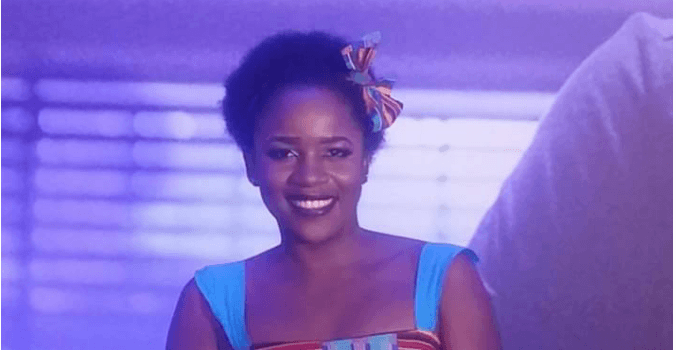 Facts to be considered….
– No international body will intervene on a domestic matter until the effects spill over into other countries
– The president of Cameroon doesn't act unconstitutionally (read your Constitution that the members of Parliament voted for) hence ICC is out of the question. He is a smart man. (Know who u are up against)
– if you threaten the territorial integrity of a country, you will be met with military force…. ( They are not aware of your methods of seizing the territory) . I don't condone the used of deadly force in any way form or size
– Violence begets more violence … And we are not in the position to survive that. This bombing up and down will trigger another military response.
– we are not ready for a transition… We are aggrieved and that clouds our objectivity
We need to take a moment band reassess our objectives. What are the problems s we are facing and what are the change we want to see.
This reassessment is necessary so people don't die in vain
May those who have lost their lives to this fight find peace."
Our comment? No comment, drop yours!
.
.
Follow ARREYB for exciting updates and information. Join thousands who read us on a daily basis!
Since 2017, we have staked our lives to provide tailor-made news reports to our readers from war zones and hot political rivalries in Cameroon - And we do so for FREE. As a small online media now reaching over 100,000 monthly readers on all our platforms, we have to rely on hiring a small team to help keep you informed The best way to support our online reporting is by considering a measly sum for our team on the ground as little as $1. Now you can make a donation to us below, it only takes one click...