The most realistic social media secrets, tested and proven valid !
How To Make Money, Build Right Relationships With Social Media
A bunch of people don't know that aside the fun on social media, you can actually spike your life from it and live a bonafide lofty life.
Another group of people still have double-minds about gaining fatly from social media, and even more because every jack and Jill is today advertising some get-rich-quick scheme.
I'm sad to say this, but this is a new magic only few people are taking advantage of
The #1 mistake everyone else makes is trying to show you how to make money online by doing no work and only clicking some shitty links that lead to no where.
I will be very frank with you, there's no such life as easy as that.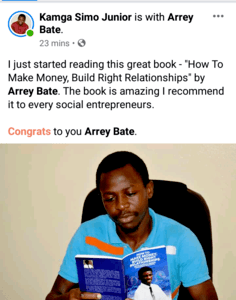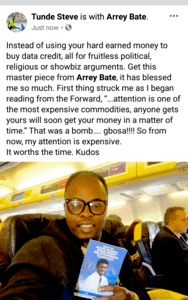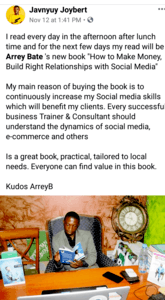 This Is Not A 'Click Here And Earn Quick Money Without Investment' Scheme
 The truth is, there's no formula but there is a right way to do things on social media and build your world from it
My big secret is Intention
You see, "In as much as social media makes you feel very important, you won't retire home with the likes or comments. After spending your time and megabits, your gain is going to be the things you have used social media to accomplish in your life" [Arrey Bate]
After several years of trial and error, clicking every crazy link and figuring things out the hard way – without anyone guiding me, this led me to questioning everything on social media and eventually looking for ways to jump out of the hands of online crooks.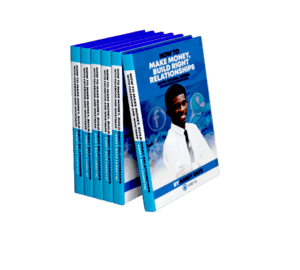 I've finally reached a point where I coined my social media activity into intention that has turned my stars for life.
In the last 3 years of my life, social media has coughed out millions for me working right behind my computer and I can tell you with ZERO doubt that making money and building incredible relationships on social media is possible – the right way.
I have a tiny home office built in my home and I use it whenever I touch my base. But for the most part, life is pretty easy knowing exactly what to post, how to coin it to genuinely connect with people, build a solid brand and make people crawl for my services .
Today, you can make the decision to start your freedom journey by simply implementing everything you learn in this book immediately you download.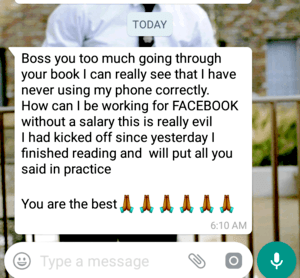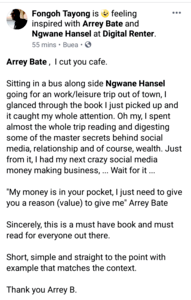 I don't mention any of these successes to brag or in the hope that you will applaud my efforts.
I only mention this to give you the proper context, It's even more amazing learning from someone like yourself with proofs and a track record of results.
Now You Have The Opportunity To Steal A Chunk Of My Secrets
I'm bent on showing you what exactly to scout from social media and stop wasting your megabits. I'm talking about actions and relationships that will make your pockets to swell, that's where you beat the ordinary social media user.
This is something completely different from what everyone teaches. These mind-boggling secrets are only for those yearning and craving for a change.
This book is over 124 pages and goes over the tactics I've learned while connecting with brands from Cameroon, Nigeria, USA, UK, Italy, China, Turkey, France, Canada, Germany etc …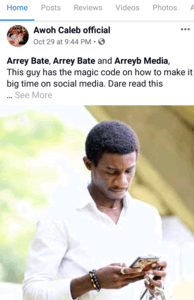 I'm Going To Tell You This
Here's exactly what you'll discover in the pages of "How To Make Money, Build Right Relationships With Social Media"
And There Is A Huge Bonus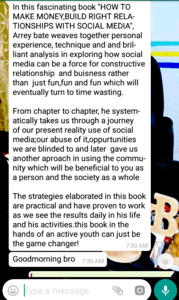 Before You Download This Secret Book, I Want You To Know That There's No Trap To This Offer
I'm betting that you'll enjoy the book so much, you'll ask to take my consultancy sessions. I have sold over a thousand copies of this book and from the reviews, you can tell this is no child's play
I'm literally giving you this entire book, as a means of "putting my best foot forward" and demonstrating real value. As you are already aware, the book has always sold at $17 (10,000 FCFA) and people paid because these secrets are worth more. How do I even put a price to such valuable knowledge and experience that took me a chunk of failing years to gather?
My hope is that you'll love it and this will be the start of a good business relationship between us. But right now it's only $9.85 (5,900 FCFA) and of course there's a 24 hours money-back guarantee where you can get a full refund
All You Pay Today Is A Measly 5,900frs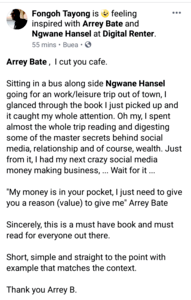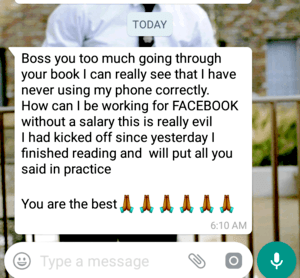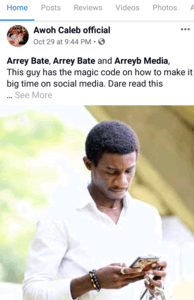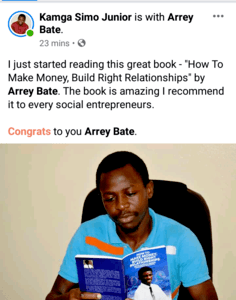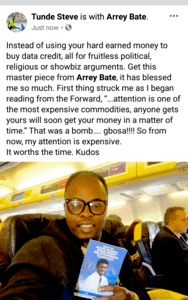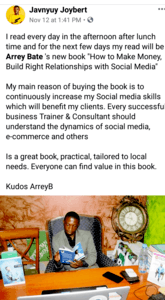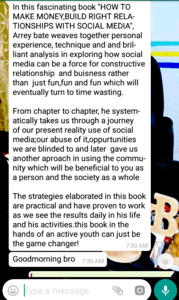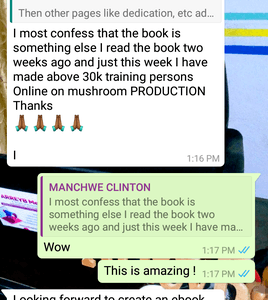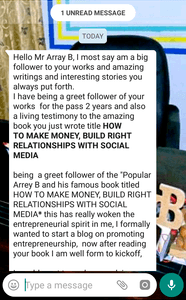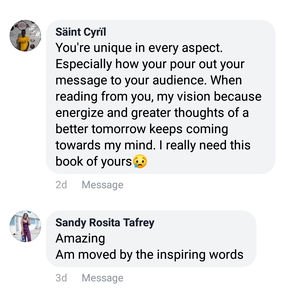 Like my Granny used to say to me before she died "test the water with one foot before you dive into it"…
So here's what I've arranged:
Download the Book, read it out, but more importantly apply what you learn in there. Shoot my team a message and request a refund if you don't love it. We'll refund your money and let you keep the book free of charge.
 I assume you're ready to begin a new life
With that in mind, stretch your finger, punch the button below and say goodbye to online crooks…
If you are in Cameroon, you can either click and pay by mobile money or make a direct payment to +237 679701437 and send proof of payment to us by WhatsApp Message or Messenger
The button below takes payments by Credit/Visa card, Paypal and Mobile Money
Arrey Bate is a widely celebrated international political blogger, journalist and online consultant – founder of ARREYB Media. In 2017 he was nominated among the top 5 in Cameroon, in 2019 he was listed among British Council's top 100 young journalists worldwide, nominated at Infinity Blog Awards USA, among top 200 bloggers worldwide from a submission of 3,000
Arrey has featured live on BBC and is the go-to consultant ace at developing and implementing successful B2B and B2C go-to advertising/marketing campaigns including in presidential election campaigns.
You will never see him without his smiles, he travels with them …
Copyrights@ARREYB
Cameroon
All Rights Reserved | All Wrongs Reversed
Terms & Conditions | Privacy Policy | Disclaimer