Tibor Nagy, US under Secretary in charge of African Affairs has told the committee of foreign affairs at the US Congress that "Cameroon has...
Cameroon's Prime minister Joseph Dion Ngute is still in Buea when restoration forces have begun a gun battle early this morning. PM Ngute made a...
By Arrey Bate Peter Mafany Musonge, leader of the National Commission for the Promotion of Bilingualism and Multiculturalism has denied claims that he and his...
ARREY~B is a trained Cameroonian journalist serving as Senior Content Producer for US based Legideon Magazine. He is founder of ARREY~B Organisation and one of Cameroon's youngest journalist reporting internationally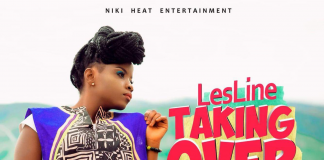 Watch a first studio release from Niki Heat Entertainment's star artist, LesLine Taking Over is an amazing piece where The vocal goddess performs some more...