Meet CHRIST T, Great Lyricist And Award Winning Gospel Rapper
Christ T is a Limbe based trending gospel hip-hop artist from Manyu division in Cameroon.
He is one of those daring into gospel hip hop and despite criticisms the brand has faced, he has succeeded to make a household name for himself.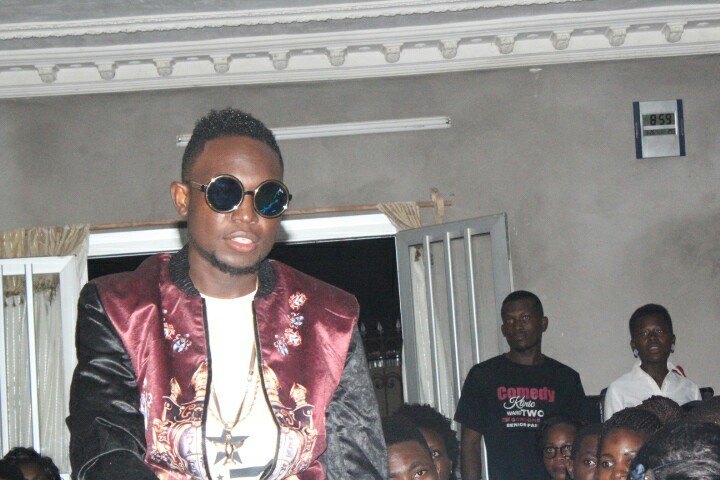 His real name is Egbe Terence but he adopted an artist name, Christ T based on a revelation.
Christ T believes in transforming the world through his inspirational rap Lyrics. His first ever track was titled "mind of Christ". After Mind of Christ, Christ T has released a number of singles including his much celebrated piece titled "Am on high". "Am on high" rated him among top gospel rappers and took him to great platforms around Cameroon.
(Listen and Download "Am on High" below)
His lyrical power and ability to control his flow on each beat earned him a big fan base.
He dropped a latest release titled "work Dey", a track which to him described a typical Christian life of service after being saved by the grace of God. This earned him a video award in the just ended celebrity program, The Light Conference (2017 edition) 
His career as an artist was nurtured from an early stage of life. A trending gospel rapper signed into Wisdom Records, Christ T believes in imparting the Christ-like spirit to his generation. Though an artist, he is also a skilled graphic designer with several outstanding works.
Get ready for the video release of the "THE WORD REMIX" (Christ T ft Daddy D.) directed by Cameroon's award winning video director, Adah Akenji, CEO of aMUSIC.
Watch lyric video below, get a foretaste of "THE WORD"!!!