Cameroon Journalist,Mimi Mefo Freed Of All Charges
Mimi Mefo Takambou, Editor In Chief for English Service at EQUINOXE Television has been freed of all charges by the Douala Military Court.
Over 30 Lawyers across Cameroon appeared on behalf of the Media personality.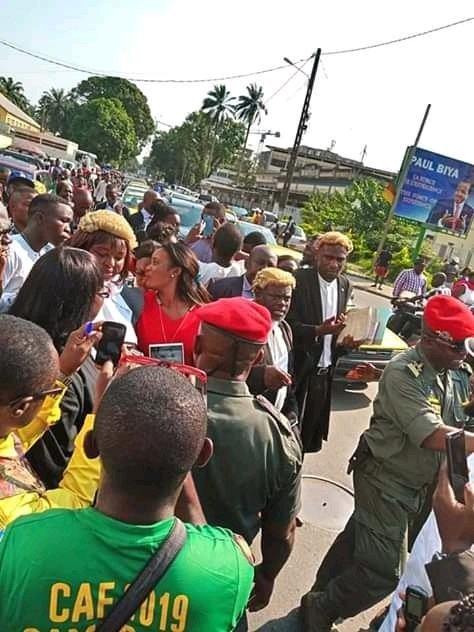 Lead Counsel Barrister Tamfu Richard writes, " Proceedings against Mimi has been discontinued on the recommendation of the President of the Republic, instructing the Minister in charge of Military Justice to STOP legal procedures on the two counts.
The President Military Judge or Magistrate received the pleadings of the Military State Prosecutor and entered a ruling in Favor of Mimi.
So her judgment is a total acquittal and discharged, this is called in legal palance "nolle prosequi,"
#ARREYB #ARREYBuy #BFF #ICM