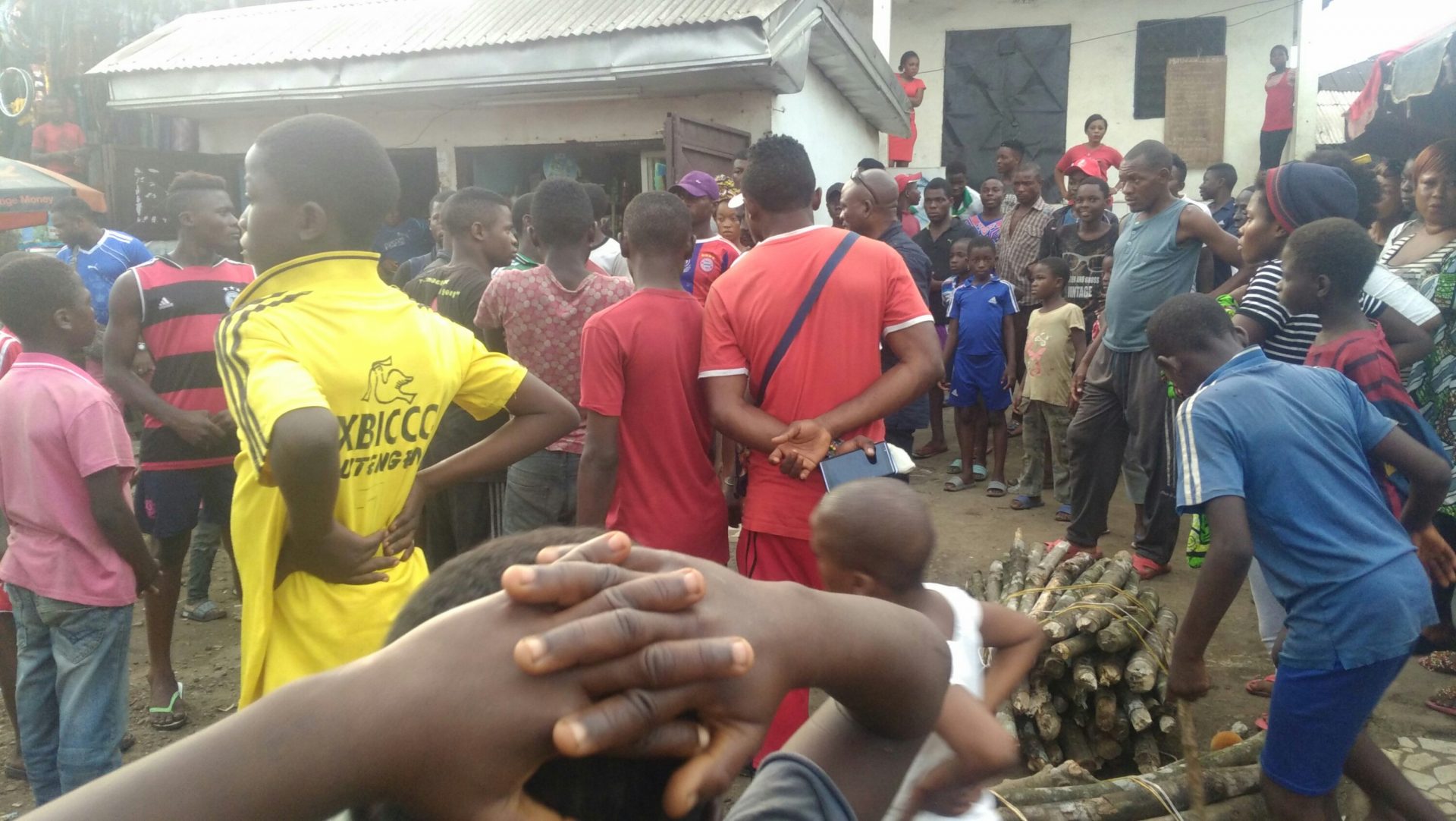 ​Breaking: Thief Escapes Mob Beating in Mutengene. Claims He lost 29,000 FCFA (Photos)
By Dink Adams
Few minutes ago, a thief who escaped mob beating from the hands of the angry Mutengene population. The thief caught with a purse in his hand took some slaps even before police intervention.
The guy who sustained some bruises was accompanied by the many who walked him down the streets of Mutengene cursing and abusing him. Not even the hand cuffs could shut his mouth. He claimed that the population had molested him and taken the sum of 29,000 FCFA which was on him.
Many think that his cohorts delayed the mob beating. Onlookers say when he was caught, those around struggled to conceal the act by taking him to a different location.
He was carried to the Public Security Police station in Mutengene where he is presently detained.