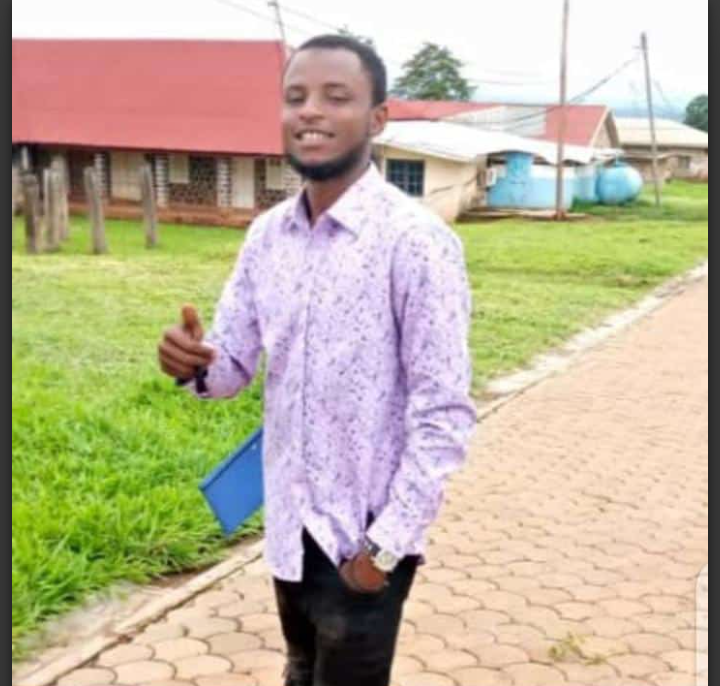 A student of the University of Bamenda, UBa who went missing for days has been found dead in a stream.
The lifeless body of the final year student of Higher Institute of Commerce and Management, HICM was discovered in a river along the Mbengwi road.
According to family sources, the student whose name we got as Daouda Musa went missing on April 7, 2022.
ARREYB Media gathered that since April 7, all struggles to know the whereabouts of Daouda Musa by his family members and friends did not yield any fruit.
But further information reveals that the deceased was last seen on his that same April 7, as he left his native village of Njikwa, heading to Bamenda on a motorbike.
"Separatists attacked the area around Mbengwi where he disappeared a few days ago killing a driver… the fear of not seeing him alive has become reality. It seems almost impossible now to find missing people alive or unharmed," a family source narrated
It was later in the evening of Sunday April 10 that the deceased's family members received a call from security officials saying they have found his corps.
Daouda was hurriedly buried in a cemetery according to the Muslim tradition and because his corpse was already in an advanced state of decomposition.
Since 2017, we have staked our lives to provide tailor-made news reports to our readers from war zones and hot political rivalries in Cameroon - And we do so for FREE. As a small online media now reaching over 100,000 monthly readers on all our platforms, we have to rely on hiring a small team to help keep you informed The best way to support our online reporting is by considering a measly sum for our team on the ground as little as $1. Now you can make a donation to us below, it only takes one click...