Ambassador Tibor Nagy has said the Biya government won't win the war in Southern Cameroons with a military strategy.
During a US Congress discussion on the anglophone crisis in Cameroon, Mr Nagy urged a devolution of power saying the government's military response was only strengthening separatists.
This comes weeks after President Donald Trump announced his intention to terminate the eligibility of Cameroon for trade preference benefits under the African Growth and Opportunity Act (AGOA).
He cited cases of human rights violations, including extra judicial killings, arbitrary detention and torture.
Mr Nagy said he believed advisors to Cameroon's veteran president, Paul Biya, were telling him "you can win this militarily."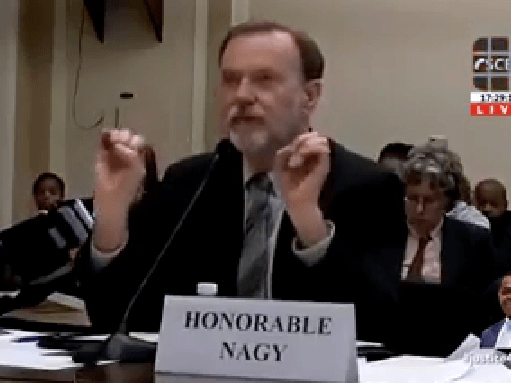 .
"The truth is, it's not going to be won militarily," Nagy told a House Foreign Affairs subcommittee.
"Every day more Cameroonians who in the beginning were probably very loyal Cameroonians are starting to think that maybe declaring a separate country is the way we want to go," he said
As violence increases in the Anglophone regions of Cameroon, at least 530,000 people had been internally displaced, some fled to Nigeria.
In June 2019, UNICEF said that 1.3 million people in the Anglophone regions needed humanitarian aid.
More than 2 thousand people have been killed and 200+ villages burnt down.
Cameroon has called parliamentary and municipal polls for February 2020, two years after Biya's disputed re-election triggered a major crisis and other political parties have termed it "dubious and fraudulent elections" especially when there is war in the Anglophone regions, people detained under deplorable conditions and half a million people internally displaced
Since 2017, we have staked our lives to provide tailor-made news reports to our readers from war zones and hot political rivalries in Cameroon - And we do so for FREE. As a small online media now reaching over 100,000 monthly readers on all our platforms, we have to rely on hiring a small team to help keep you informed The best way to support our online reporting is by considering a measly sum for our team on the ground as little as $1. Now you can make a donation to us below, it only takes one click...