Meet Atlantic Medical Foundation,a Mutengene based hospital located at Tiko road.
Operational 24 hours daily, Atlantic Medical Foundation provides the most professional services with an experienced and dedicated staff.
With years in Cameroon's health sector, the institution has guaranteed the wellbeing of thousands around the community.
Its Founder, Dr. Tassang is a renowned medical doctor and lecturer with years of experience, serving even internationally.
Dr Tassang,Founder Atlantic Medical Foundation
Atlantic Medical Foundation with a desire to train professionals and build medical talents in Cameroon is introducing the Atlantic Vocational Institute of Health Sciences, same venue as the hospital at Tiko Road, Mutengene.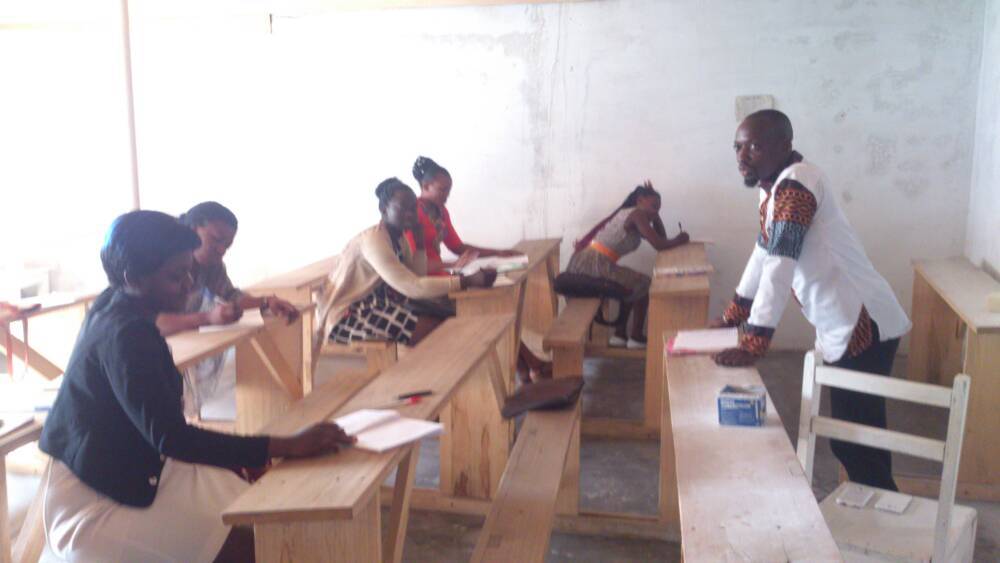 With an affordable fee payment rate, the institution would train nurses, pharmacists and Laboratory Technicians.
Its very first session to train the finest medical brains of Cameroon is currently on and registration is ongoing at the school premise.
Atlantic Medical Foundation Offers The Following Services:
* Gynaecological consultations(permanent resident gynaecologist who also does cervical cancer screening).
* General medical services/ consultations (Permanent resident, general practitioner/ doctor)
*Pharmacy services
*Laboratory services ( Available medical biologist)
*Surgical services ( surgical fat reduction, Major and minor operations)
* Maternity services (antenatal clinics for pregnant women)
*Deliveries: Infant welfare clinics for immunization with health educational talks.
*Visiting specialists for Ear, Nose and Throat pathologies.
Atlantic Medical Foundation has an outstanding record and is reckoned nationally for an efficient medical prowess .
Contact :655 978 464 :::: PO Box 217 Tiko
Since 2017, we have staked our lives to provide tailor-made news reports to our readers from war zones and hot political rivalries in Cameroon - And we do so for FREE. As a small online media now reaching over 100,000 monthly readers on all our platforms, we have to rely on hiring a small team to help keep you informed The best way to support our online reporting is by considering a measly sum for our team on the ground as little as $1. Now you can make a donation to us below, it only takes one click...