By Arrey Bate
As scheduled, Douala hosted the third edition of Africa's Premier Networking event, The Returnees Project Inc. on December 14, 2018.
With an amazing turnout, the event came successful from the conference session, awards, networking gala and music competition.
The morning conference witnessed successful and trending entrepreneurs from all fields who spoke, not only to inspire but sharing the success stories of entrepreneurship as experts in the field.
The Returnees Project Inc initiated by Cameroon award winning IT engineer and multilingual German based presenter, Miranda OBEN, has a vision to link the diaspora and home ,promote objectives, works and achievements of returnees from all over the world under the slogan "Home Sweet Home"
In this light, the morning conference session witnessed panel talks from experienced and trending speakers.
The Returnees Awards on its part was introduced to celebrate outstanding entrepreneurs and influencers based on impact to the community. This year's awards witnessed 30 published nominations and 10 winners in the various categories.
With great success, the Returnees Project Inc reached over 10 million people via its viral publications on radio, TV, online, magazines and newspapers with approximately 1.000 people on ground in both sessions.
On the Returnees competition, Zee Toonice, a young and talented Cameroonian artist took home the winner trophy of 200.000CFA and a video shot by renowned director, Dr. Nkeng Stephens. His song "Come Back Home" was the year's anthem.
The event rounded up with the presentation of the Returnees Magazine with Dr. Henry Nkumbe, a returnee from Germany as cover person and the declaration of the 2019 edition slated for December 20th . The magazine also included a list of 20 young entrpreneurs endorsed by the Returnees Project Inc. from different walks of life .
It had a huge media presence; EQUINOXE TV, CRTV, STV, Afrique Media & Canal 2 International were all present as media partners
Follow the Returnees Project Inc on Facebook HERE
Visit the website on www.thereturnees54.com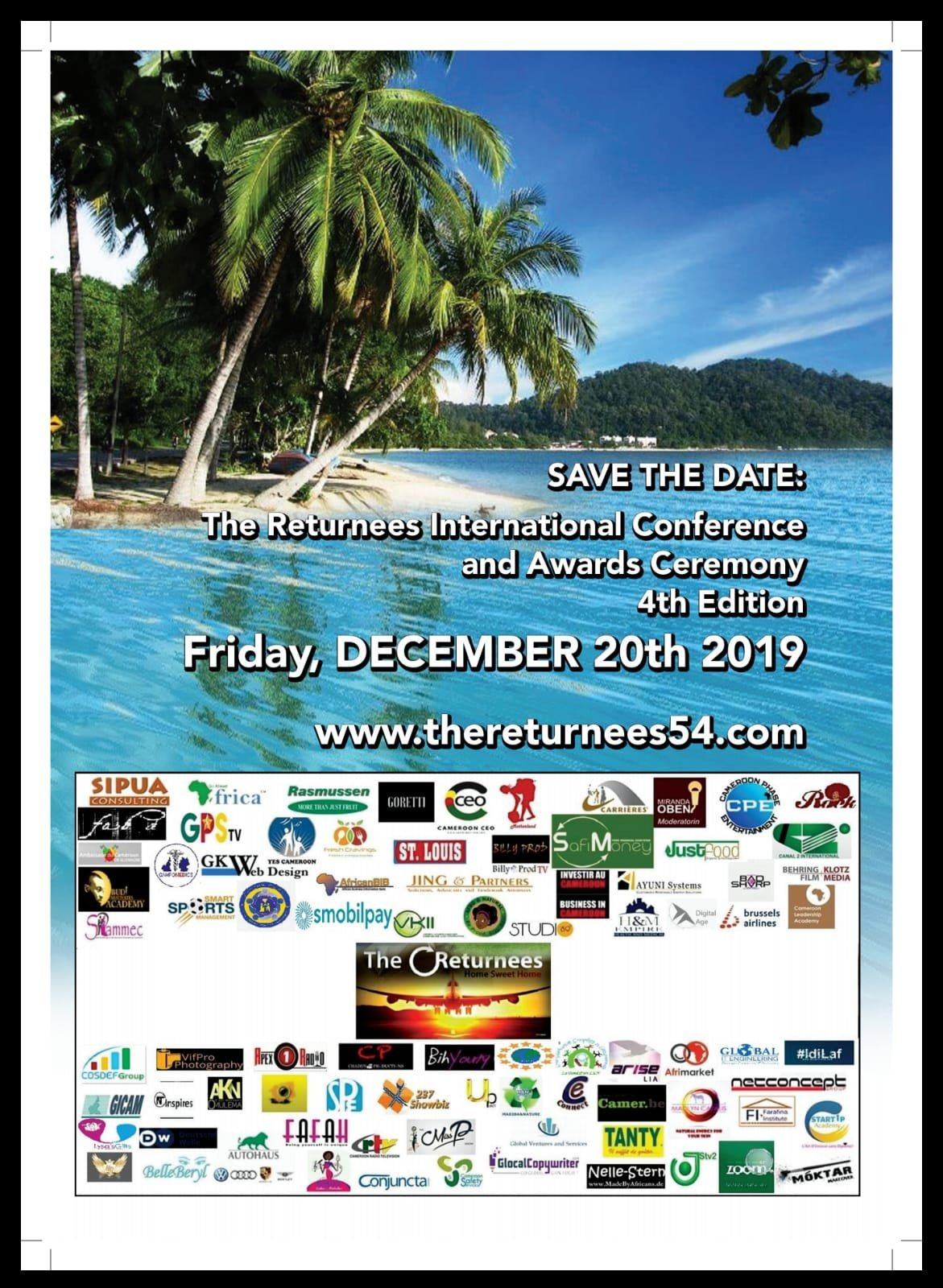 Since 2017, we have staked our lives to provide tailor-made news reports to our readers from war zones and hot political rivalries in Cameroon - And we do so for FREE. As a small online media now reaching over 100,000 monthly readers on all our platforms, we have to rely on hiring a small team to help keep you informed The best way to support our online reporting is by considering a measly sum for our team on the ground as little as $1. Now you can make a donation to us below, it only takes one click...