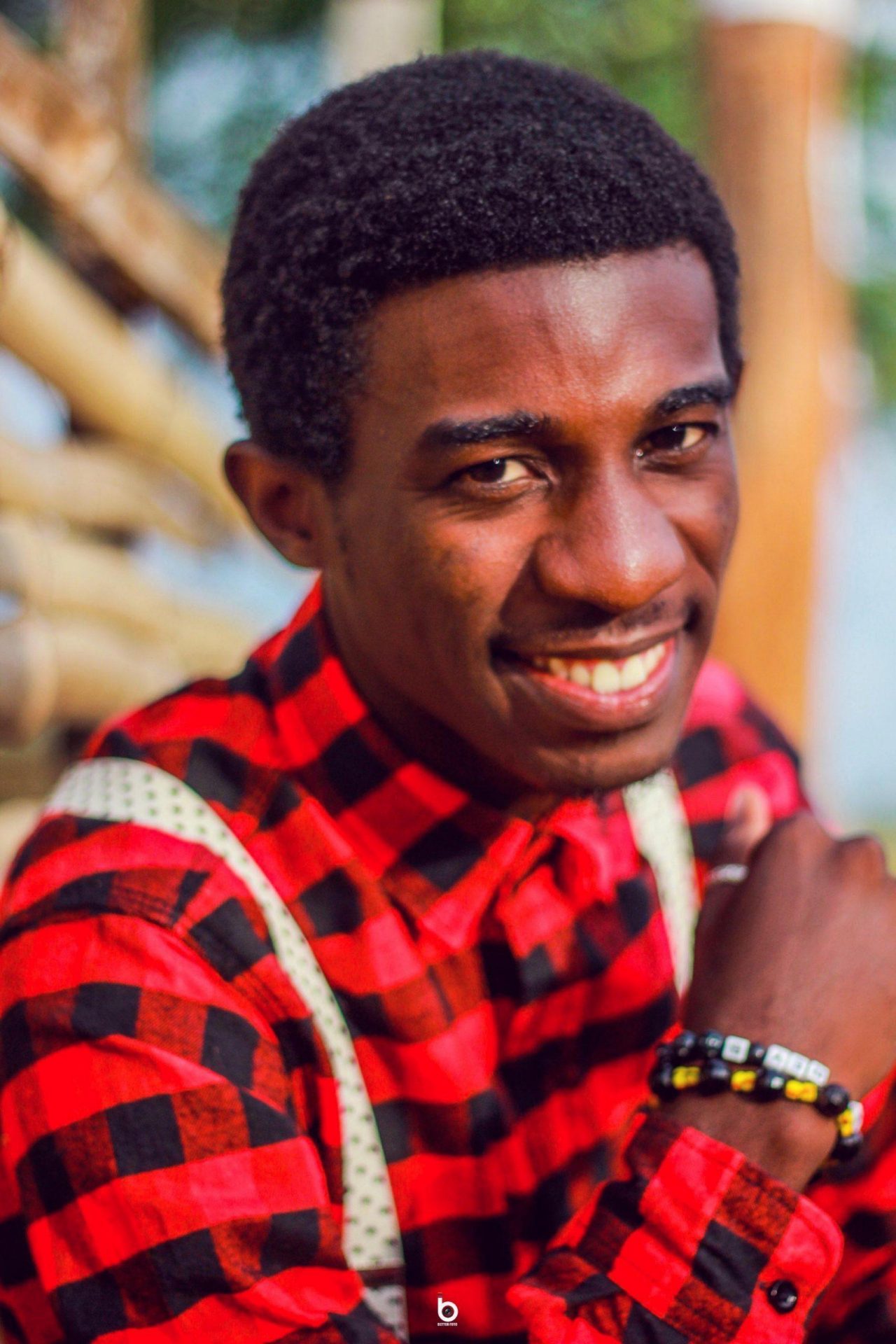 Igniting Hope In Cameroonian Youths:The Social Media Influencer Arrey Bate – Life, Career And Achievements
By Mboh Promise
More than ever before, Cameroon is experiencing a shoot in a leading group of youth leaders, entrepreneurs and icons who are gracing world stages and serving as a huge inspiration to other youths. One of such success stories is Arrey Bate.
In this article, this reporter walks you through the life of Arrey Bate, a leading Cameroonian blogger, journalist, digital entrepreneur and social media influencer.
This slideshow requires JavaScript.
This slideshow requires JavaScript.
Who is Arrey Bate? 
Arrey Bate Arrey also known as ARREYB is a Cameroonian journalist, political blogger and Online Marketing consultant who has been featured on BBC and listed among British Council's top 100 young journalists worldwide in 2019 to attend the Future News Worldwide Conference
He is the founder of ARREYB Media an online news and digital advertising media which provides tailor-made reports on politics, terrorism, press freedom, human rights and services on digital branding, advertising and consultancy
He is the initiator of the AB Afrikpreneur Awards, an award to African entrepreneurial bodies and is the first Cameroonian blogger to ever take on a national conference tour.
In August 2019, he reported on BBC's Focus on Africa with Sophie Ikenye and was among the British Council's top 100 young journalists worldwide invited as delegates for the Future News worldwide conference in at the Reuters headquarters in London
Arrey is the author of the Book "How To Make Money,Build Right Relationships with Social Media" and has run several online market campaigns including campaigns in the 2018 Cameroon presidential elections.
He served in numerous capacities for radio and print platforms as reporter and show host including before moving to set up an independent online media in 2017.
Arrey Bate's Childhood
Arrey was born on April 10, 1996 to a Christian family. His father is a pastor and mother a teacher. He grew up as the fourth child in a family of six and first schooled in Bakingili. At the age of six he took part in his first athletic race organised by the Seme Beach Hotel . Arrey won his first athletic medal coming 5th from among 343 runners.
When his parents moved to Bonadikombo Mile 4, he schooled at Government High School Bonjongo. He was an active member of the school's Journalism Club and was elected the Club president in 2010. At 13, he became the youngest president that the club ever registered.
He obtained an ordinary level degree as a pioneer student in Government High School Afap and an advanced level at Government High School Mamfe, then moved to Buea study for a degree in Journalism an mass communication from the University of Buea
In 2011, Arrey began to play the piano and bass guitar. As a pastor's son, they lived close to church and he spent most of his free time in church rehearsing alone. He self-trained himself and in 2012, he became known in Manyu divsion after nurturing a successful music talent. He took gigs for performing at crusades, concerts and weddings. Friends nicknamed him Bate Bass because of his talent as a young bassist and till date he keeps his music passion.
In 2017 he joined The Glory In His Presence Musical Band as bassist and in 2018, Arrey was the music brain behind the music in the Cameroonian movie Choices We Make produced by Montana Peter
Getting Into Journalism
Arrey's love for dressing made him nurse love for the journalism profession. He would later explain how a comment from his Dad caused him to pursue his journalism career.
While watching TV, his father mentioned that journalists were given dressing allowances to make them appear good in public. With his love for dressing, Arrey decided to venture into journalism, he later explained that while that was a reason for his venture into journalism, it was pretty much one of the factors that drew him towards his career and purpose as a communicator.
In 2013 while at High school, Arrey began his career as a journalist volunteering for Voice of Manyu, a pioneer radio station in Manyu Division. He volunteered for two years as radio host with Voice of Manyu then moved to Buea after getting his advanced level certificate from Government High school Mamfe
In 2014 he began his studies in the University of Buea's Journalism and mass communication department. From 2014 to 2016, he studied while freelancing for newspapers like Cameroon Herald, The Recorder Newspaper and hosting Chariot radio's entertainment show City Jam. In 2016, he also served as a radio host for Ocean city radio presenting the entertainment program Holiday Dedicas
On November 27, 2016, at the start of the Cameroon Anglophone crisis, Arrey though a student, was assigned to cover the student's strike at the University of Buea campus. The strike turned violent and the military tortured and teargassed striking students while he was reporting at the front of the scene. He was among those teargassed.
When the strike action extended to the whole of Buea he dropped out of school and picked up a job to podcast and report for Washington DC based Legideon Magazine. At Legideon, he was later appointed Senior content producer controlling the team of writers across Cameroon
Life On The Internet
In April 2017, Arrey completed a training and was later posted to begin a branch of his church in Mutengene, a centre city linking the towns of Limbe Buea and Douala. The rest of the time, Arrey spent his life preaching and evangelising in his new church, reporting for Legideon Magazine and playing music for his local assembly.
This was the same time he began to write online, reporting locally.
Five months later, he picked up blogging full time after acquiring self learned digital skills and in September 2017 he stopped reporting for Legideon magazine and returned to complete his degree in journalism and mass communication while reporting full time at www.arreyb.com  to earn a living for himself. This was the beginning of his online career.
In 2018, Arrey rose to prominence and his blog which focused on socio-political news got attention with the featuring of prominent political figures. Arrey reported several burnings, human rights, press freedom and political rivalry stories including heated wars of the Anglophone crisis.That same year he was made brand ambassador for The Institute of Commercial Management Cameroon chapter.
That same 2018, Arrey wouldn't explain why he was unable to graduate from the University of Buea, but it was same year he obtained a minor certificate in human resource management after studying a crash course from Rome Business school Nigeria.
In October 2019, Arrey rallied behind the Now Movement and ran the online campaign for 2018 presidential candidate Barrister Akere Muna. He spent the rest of his 2018 working with the barrister until the time of his coalition with opposition leader Maurice Kamto two days to voting. The Akere-Kamto coalition came second in the electoral results after president Paul Biya but Kamto refused to accept the results claiming he won. Arrey was seen hanging out with Muna until the period of elections and during the period when Muna defended Maurice Kamto in court, the case against electoral fraud in Cameroon.
Arrey is the first Cameroonian blogger to ever take on a national tour in Cameroon. The ARREYB Media National tour was a series of conferences to train Cameroonian youths, journalist, entrepreneurs and young media influencers on blogging, digital entrepreneurship and building a brand or career via social media. In the tour, he and his team organised 6 conferences in 6 cities of Cameroon visiting each of these towns, including Buea, Douala, Limbe, Dschang, yaounde and Tiko
In early 2019, a confrontation between Arrey and a bank secretary on customer service sparked the initiative of the AB Afrikpreneur Awards
Held in Douala on July 5, 2019, the first edition of the AB Afrikpreneur Awards brought together six African countries and witnessed winners like Salatiel UBA Bank, Nigeria's Entrepreneur Business Blog, Orange Cameroun, Source Du Pays, Ethopian Airlines , Ghana's Sayetch , Rex and Ayah Foundation who were awarded.
In July 2019 Arrey hit world stage and was listed among the British Council's top 100 young journalists worldwide and invited as one of the delegates for the 2019 Future News worldwide conference. He was selected for his exceptional work and reports as a digital journalist, prominently for his political reports on Cameroonian issues.
In August 2019 Arrey reported on the BBC's Focus on Africa with presenter Sophie Ikenye
Still in August, his news website www.arreyb.com was nominated for the Infinity Blog awards USA among 200 top blogs worldwide selected from a submission of three thousand entries.
Arrey graduated with a degree in journalism and mass communication from the University of Buea in December 2019.
Achievements
British council top 100 Young journalists worldwide – 2019
Nominated best news website Infinity Blog awards USA – 2019
Nominated Best Blogger Airtime Awards 2019
Nominated Cameroon's Best English Blogger, Bonteh Digital Media Awards 2017
Because You're Here ...
Since 2017, we have staked our lives and time to provide tailor-made news reports to our readers from war zones and hot political rivalries in Cameroon - And we have done so for free.
As a small online media now reaching over 100,000 monthly readers on all our platforms, we have to rely on hiring/paying members to help keep you all informed. We do this because we believe it is the right thing to do at this time in Cameroon.
We have received many comments from supportive readers asking how they can contribute. The best way is simply to support our online reporting by considering a measly sum for our team on the ground as little as $1.
Every contribution, however big or small, is so valuable for our future. Now you can make a donation to us, it only takes one click
Kind regards,
Arrey