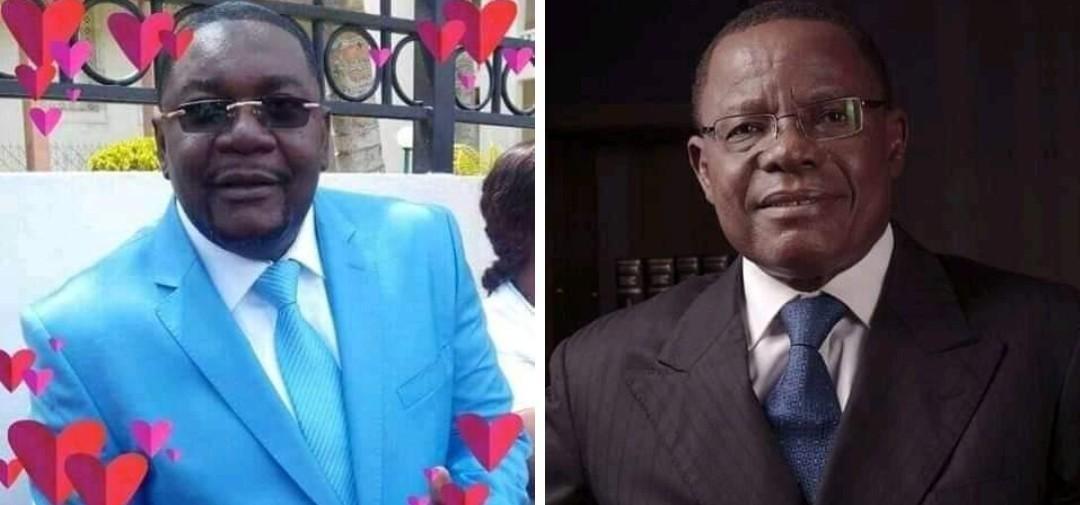 Eric Kingue Chides Back At Kamto For Goading Paul Biya
Paul Eric Kingue, a former MRC militant has warned Maurice Kamto to shut up else he will reveal concealed secrets they both planned for Cameroonians.
"I caution Maurice Kamto to remain silent for once…..otherwise the world will know what we both conspired."
Eric Kingue was 2018 presidential elections campaign manager for Maurice Kamto. He fellout from the team in late 2019 and has now threatened his ex-collaborator to stop toying with the minds of citizens in Cameroon .
This slideshow requires JavaScript.
This slideshow requires JavaScript.
"At a moment when humanity is tracked in a terrible pandemic, Maurice Kamto must stop playing with the people otherwise…."
Now serving the government, Eric Kingue was newly elected as mayor of Njombe Penja.
He now describes his former boss and leader of the MRC party as an impostor whose folly must know stop, because the prevailing situation in Cameroon is grave enough.
Last night Prof. Maurice Kamto challenged President Paul Biya to show proof of his capability as president by addressing Cameroon and manning the fight against Coronavirus in Cameroon
He has given Paul Biya a 7 days ultimatum to speak
Because You're Here ...
Since 2017, we have staked our lives and time to provide tailor-made news reports to our readers from war zones and hot political rivalries in Cameroon - And we have done so for free.
As a small online media now reaching over 100,000 monthly readers on all our platforms, we have to rely on hiring/paying members to help keep you all informed. We do this because we believe it is the right thing to do at this time in Cameroon.
We have received many comments from supportive readers asking how they can contribute. The best way is simply to support our online reporting by considering a measly sum for our team on the ground as little as $1.
Every contribution, however big or small, is so valuable for our future. Now you can make a donation to us, it only takes one click
Kind regards,
Arrey