Detained clergy, Reverend Tangem Thomas has died in chains today at the Yaounde Central Hospital.
Pa Thom, as he was fondly called, was arrested in 2017 at Mile 16-Buea and taken to Yaounde where he was imprisoned
Though sick, photos of the clergy circulated social media last week showing him in chains at the hospital
Tangem Thomas was yet to be labelled with any crime, the family knew nothing about his whereabout untill a video of prisoners locked in a bunker stormed social media.
In the video, prisoners were packed in in a thin cell with little light and space.
"Nganyu Thomas Tangem critically fell sick at the point of death and was being chained at his sick bed at Yaounde Central Hospital on the instruction of the superintendent of Central Prison Kondengui, Hamadou Modi" – MMI reported last week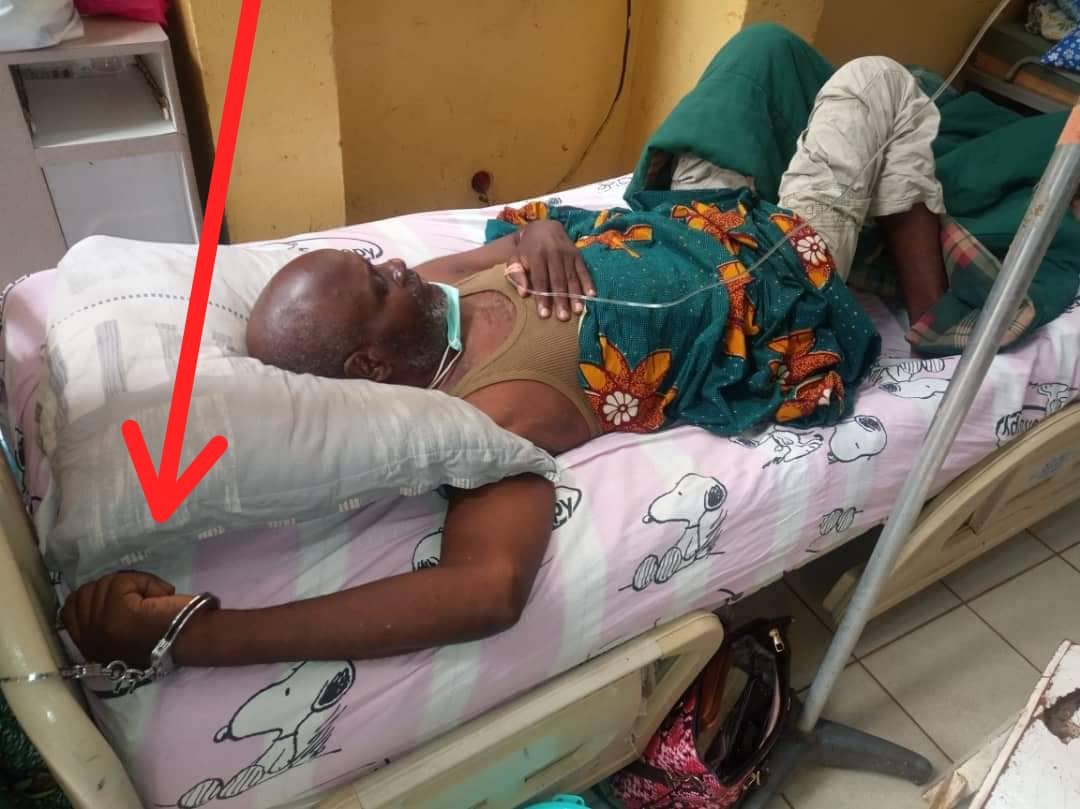 In a press statement on Thursday, the detainee's defence team stressed that it was the right of their client, Nganyu Thomas Tangem, to receive proper medical care while in detention
Barrister Tanyi Nico said prison authorities had violated section 123 of the Cameroon criminal procedure code and other international human rights conventions that protects the rights of prisoners.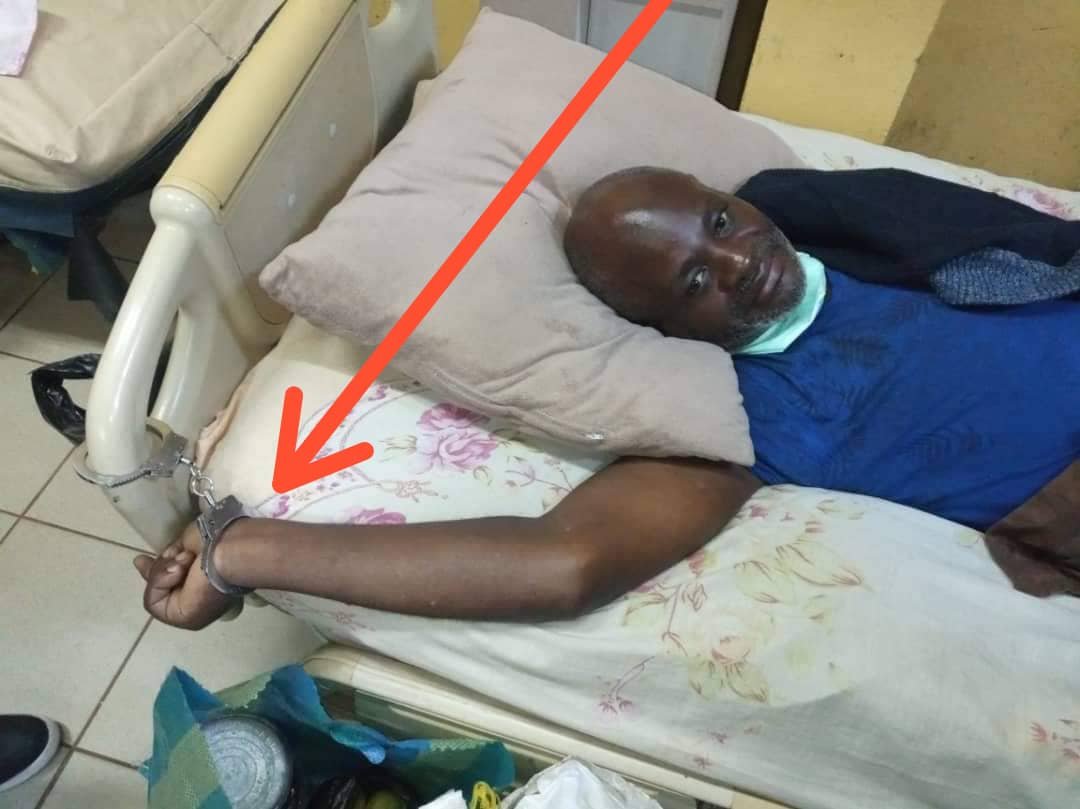 When his condition worsened, Tangem Thomas was evacuated to the hospital on July 25 for where he later died. Medical doctors said he had meningitis attack that had been neglected all through his stay in prison
"Woke up this morning to the painful exit of my uncle Tangem Thomas Nganyu to the land of no return. I am pained because I'll never see you again but at peace because you have gone to rest. You are free from chains and every pain it came with.You were chained even on your dying bed. Go well my father", a relative wrote on social media about his death
Tangem Thomas' death is one of the many cases recorded from the Anglophone regions of Cameroon.
In June 2020, Cameroonian Journalist Samuel Wazizi was declared dead after 10 months in detention
Government military forces tortured and detained Samuel Wazizi after he willingly showed up to be interrogated at the Muea Police station – with no iota of resistance.
As the Cameroon Anglophone crisis persists, there are fears that many more people may be in danger of being killed either from torture, in gun battles or by deteriorating health conditions from terrible prison conditions
Read More »Detained Clergy, Tangem Thomas Dies After Months In Custody, They Chained Him To Death