Following the arrest of Cameroon opposition leader, Maurice Kamto, the United Nations has asked the Cameroon government to respect the freedom of assembly.
In the adress below, Stephane Dujarric, representative for secretary general António Guterres expresses concern on the arrest and calls for inclusive dialogue.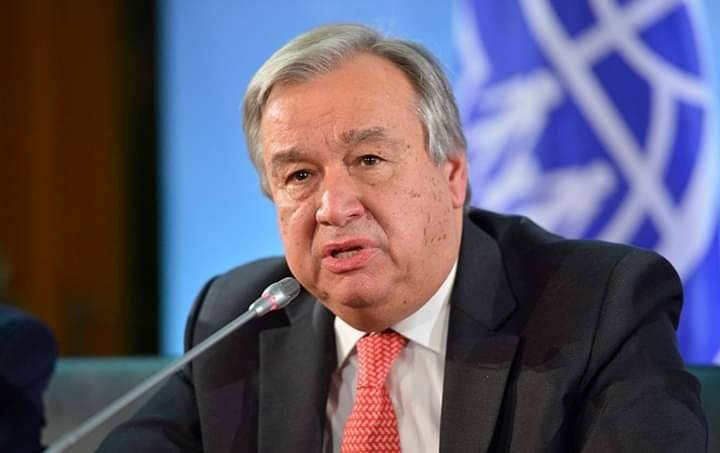 This slideshow requires JavaScript.
This slideshow requires JavaScript.
"In answer to questions about the situation in Cameroon, the UN is concerned about reports of violence and use of force by security forces during demonstrations in Douala in recent days.
We condemn incidents of violence at Cameroonian embassies in Paris and Berlin.
The UN is also concerned about the reported arrest of Mr. Maurice Kamto, the leader of the Cameroon Renaissance Movement and some members of his party which reportedly took place yesterday.
The UN calls on Cameroonian authorities to respect the freedom of assembly, association and expression and stress the need for restraint by all political actors.
The Secretary-General reiterates the need for all Cameroonian stakeholders to engage in an inclusive and genuine political dialogue to address the challenges facing the country. The United Nations stands ready to support such efforts".
Because You're Here ...
Since 2017, we have staked our lives and time to provide tailor-made news reports to our readers from war zones and hot political rivalries in Cameroon - And we have done so for free.
As a small online media now reaching over 100,000 monthly readers on all our platforms, we have to rely on hiring/paying members to help keep you all informed. We do this because we believe it is the right thing to do at this time in Cameroon.
We have received many comments from supportive readers asking how they can contribute. The best way is simply to support our online reporting by considering a measly sum for our team on the ground as little as $1.
Every contribution, however big or small, is so valuable for our future. Now you can make a donation to us, it only takes one click
Kind regards,