Richard Bona, virtuoso Cameroonian Grammy Award-winning jazz bassist has criticised ongoing talks at the dialogue session for being a "Biyalogue" not a Dialogue. To him the D in the word dialogue has been replaced with a B (start letter of the name Biya)
In his post, the Cameroonian born Musician & composer said embezzlers will continue to feed from the wealth of the country.
Cynically he says "welcome to the country where we turn the plane without even getting on it … Free Ambazonia"- he wrote.
This slideshow requires JavaScript.
This slideshow requires JavaScript.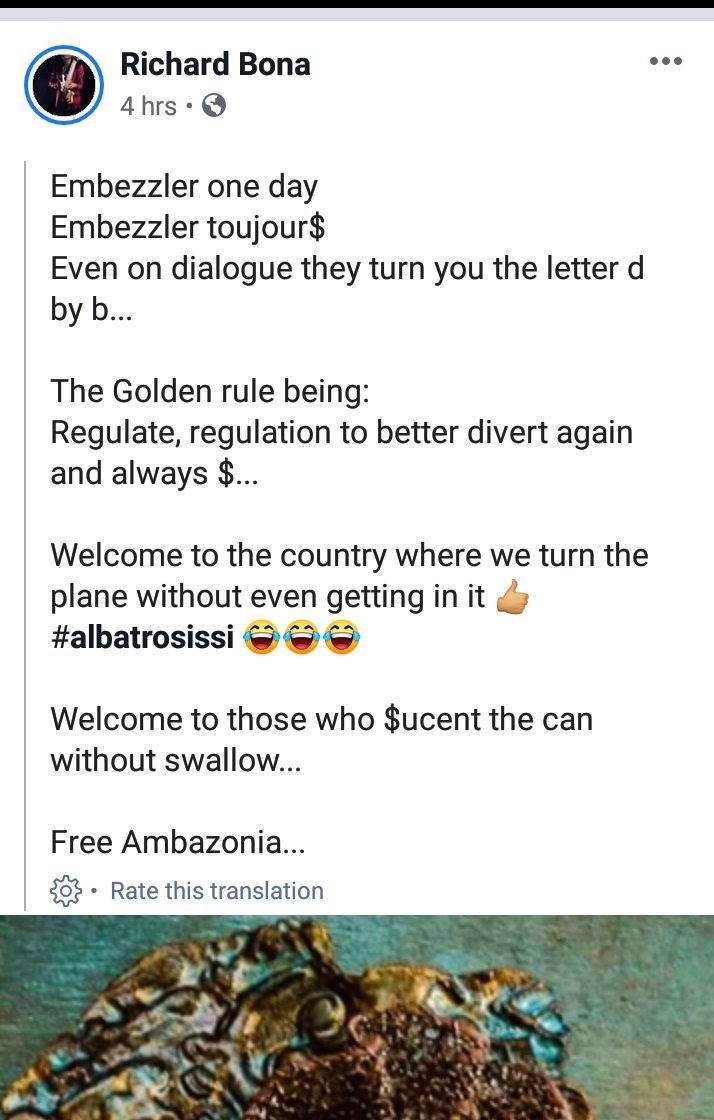 Bona may be suggesting the absence of president Biya in a dialogue he convened to solve the Cameroon Anglophone crisis.
The president traveled few days after his unprecedented speech which called for dialogue in September.
Paul Biya in power since 1982, is one of Africa's longest serving leaders.
His foreign travels have been the subject of an online spat between the state-owned Cameroon Tribune newspaper and the Organised Crime and Corruption Reporting Project (OCCRP), which calculated the amount of time the president spent abroad using reports from the daily newspaper.
The OCCRP estimates that the president spent nearly 60 days out of the country last year on private visits.
It also alleges that he spent a third of the year abroad in 2006 and 2009. The Intercontinental Hotel in Geneva is said to be his favourite destination.
The state-owned Cameroon Tribune called their investigation "a clear electoral propaganda".
Bona Richard has remained vocal on issues on the political situation in Cameroon, denouncing the dictatorial regime of the 86 year old and those who ally to his rulings.
The ‪Grammy Award-winner said in a post two weeks ago that "patriotism means to stand by the country and people, not by the President", a direct reference he made to the political situation in Cameroon
In June 2018, in a comment which the media analysed to be a Bona reply to football legend Samuel Eto'o, the artist was on a full blast on Eto'o for sealing his lips and keeping a blind eye to the massive and brutal killings of civilians by the military in the English Speaking regions of Cameroon.
Because You're Here ...
Since 2017, we have staked our lives and time to provide tailor-made news reports to our readers from war zones and hot political rivalries in Cameroon - And we have done so for free.
As a small online media now reaching over 100,000 monthly readers on all our platforms, we have to rely on hiring/paying members to help keep you all informed. We do this because we believe it is the right thing to do at this time in Cameroon.
We have received many comments from supportive readers asking how they can contribute. The best way is simply to support our online reporting by considering a measly sum for our team on the ground as little as $1.
Every contribution, however big or small, is so valuable for our future. Now you can make a donation to us, it only takes one click
Kind regards,