President Biya has declared freedom for some prisoners in response to several calls to save inmates from a deadly spread if covid-19 hits the cells
There's a big tag and many wonder if Ambazonian leaders and incarcerated journalists will equally be released
Biya's pardon, according to the press release excludes persons with 'offences against the security of the state and acts of terrorism'
This slideshow requires JavaScript.
This slideshow requires JavaScript.
The common thing about those leaders and journalists detained is that the court finds them guilty of 'hostility, acts of terrorism or destabilising the nation'
The decree equally excludes detainees convicted on grounds relating to economic crimes, attacks on state security, counterfeit money, customs fraud, torture, pedophilia and rape.
This is developing and fingers remain crossed
Cameroon as of April 15 tops the chat in West and Central Africa with 855 confirmed cases of coronavirus.
Read full press release below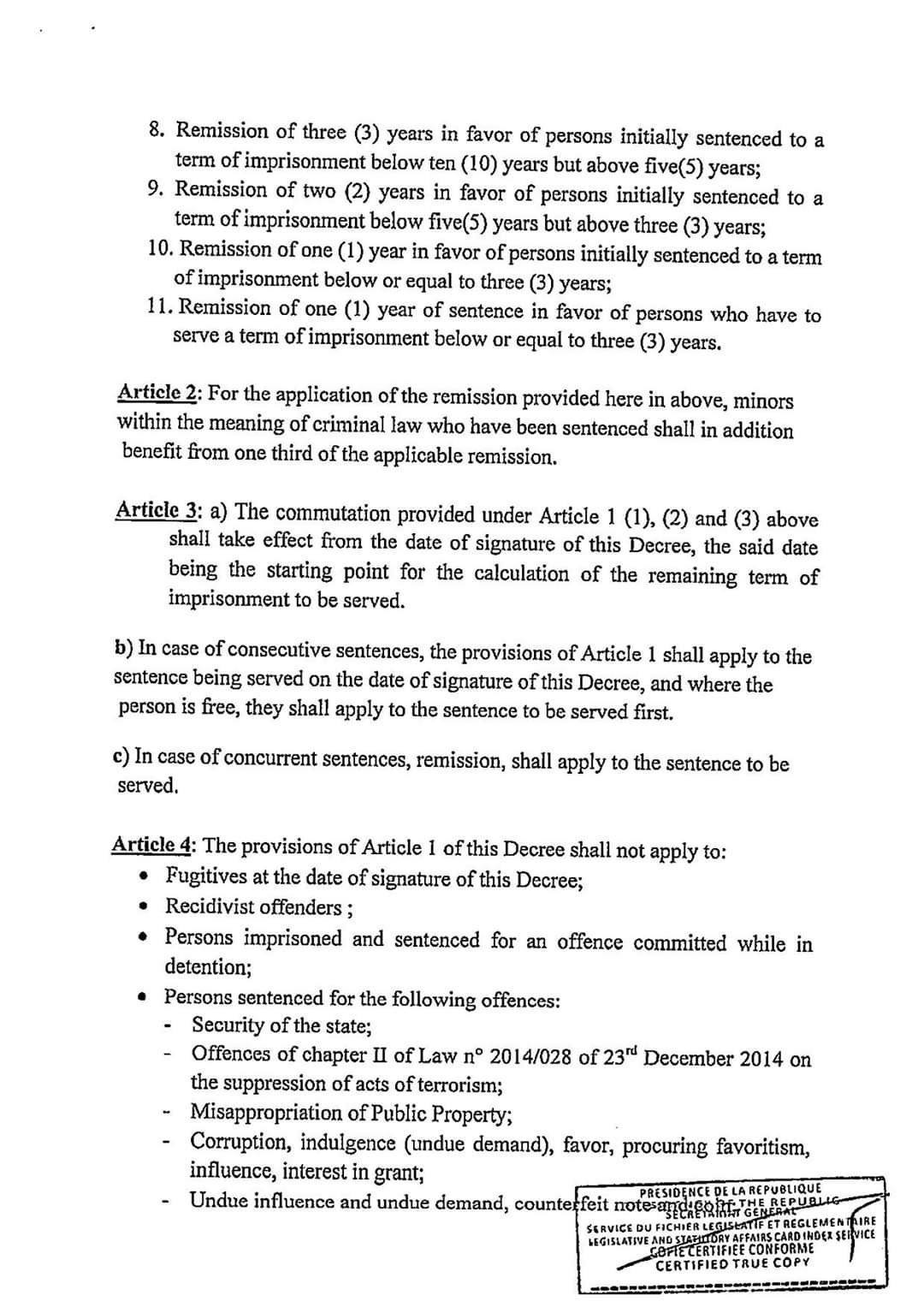 Similarly, in October 4, 2019, after a long silence, President Paul Biya ordered the release of some MRC political party prisoners!
He took to his Social Media to announce freedom for some members of the MRC Political Party led by Maurice Kamto
Because You're Here ...
Since 2017, we have staked our lives and time to provide tailor-made news reports to our readers from war zones and hot political rivalries in Cameroon - And we have done so for free.
As a small online media now reaching over 100,000 monthly readers on all our platforms, we have to rely on hiring/paying members to help keep you all informed. We do this because we believe it is the right thing to do at this time in Cameroon.
We have received many comments from supportive readers asking how they can contribute. The best way is simply to support our online reporting by considering a measly sum for our team on the ground as little as $1.
Every contribution, however big or small, is so valuable for our future. Now you can make a donation to us, it only takes one click
Kind regards,