[Brand] Inside Soyaconia Foods, Cameroon's Emerging Food Processing Enterprise
By Arrey Bate
Soyaconia Foods is arguably the fastest growing food processing enterprise in the South West Region of Cameroon with head office and factory in Buea (opposite the Buea Council) .
With a unique value for quality, the main brand SOYACONIA BALANCED DIET is widely known for its medicinal and nutritive values.
This slideshow requires JavaScript.
This slideshow requires JavaScript.
Soyaconia Foods takes health, wealth, quality and affordability to another level as they believe that "a healthy society is a wealthy society". The enterprise has as objective to provide an average person in the society with an "All in One" product that has all the basic nutrients: Proteins, Minerals, Vitamins, Fibre and more to guarantee a healthy living at an affordable price.
Her great attention to the Gospel, Gospel sharing, details, interactivity and innovation reflect the company's over 10 years of experience and add a unique touch to her core values: Honesty, Integrity and Accountability.
Soyaconia Balanced Diet, stands out by providing a perfect mix of quality, health and nutrition. Its nutritive and medicinal values make it a delicacy that fits every lifestyle;
Soyaconia Balanced Diet is made from beetroots, moringa, cocoa, milk, banana, vegetable concentrates, carrots, soyabeans, red corn, groundnuts, reason why it energizes, appetizes and builds your immunity.
With an enriched porridge for the whole family, SOYACONIA BALANCED DIET is highly recommended for babies ( 6months and above) as baby food & appetizer, athletes as energizer, nursing mothers as a breast milk booster, pregnant women, patients and convalescents as an immunity builder ( most especially anaemic, hypertensive, HIV and tuberculosis patients), malnourished, refugees and nasogastric patients.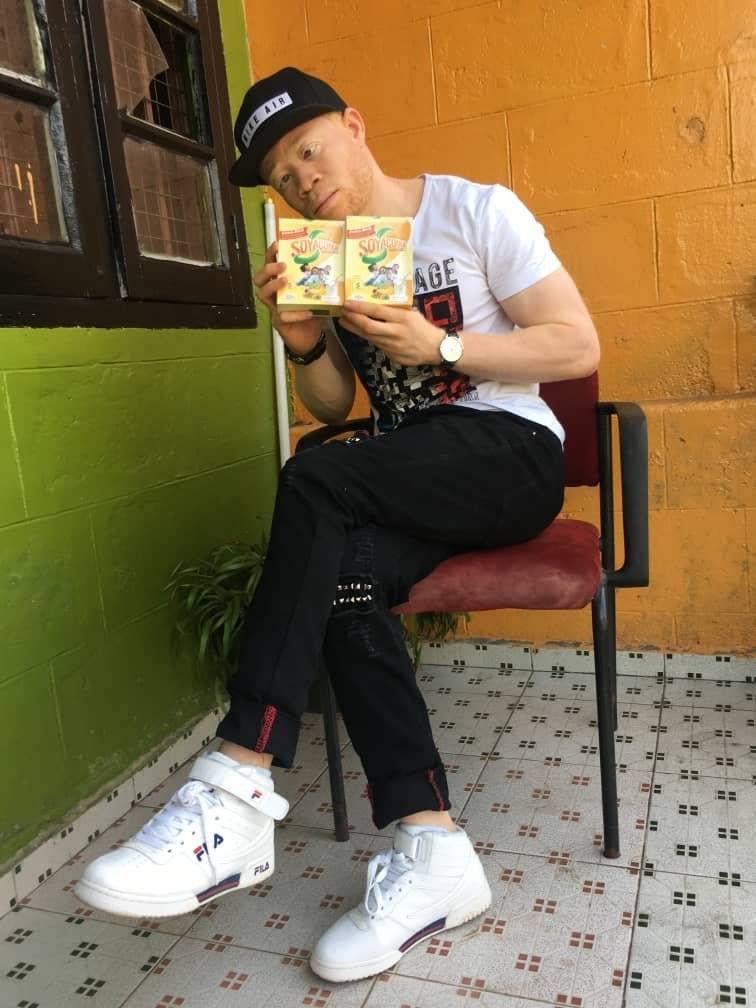 SOYACONIA BALANCED DIET is packaged in:
Sachets:
350grams (1000frs)
750grams (2000frs)
Boxes:
300grams (1000frs)
650grams (2000frs)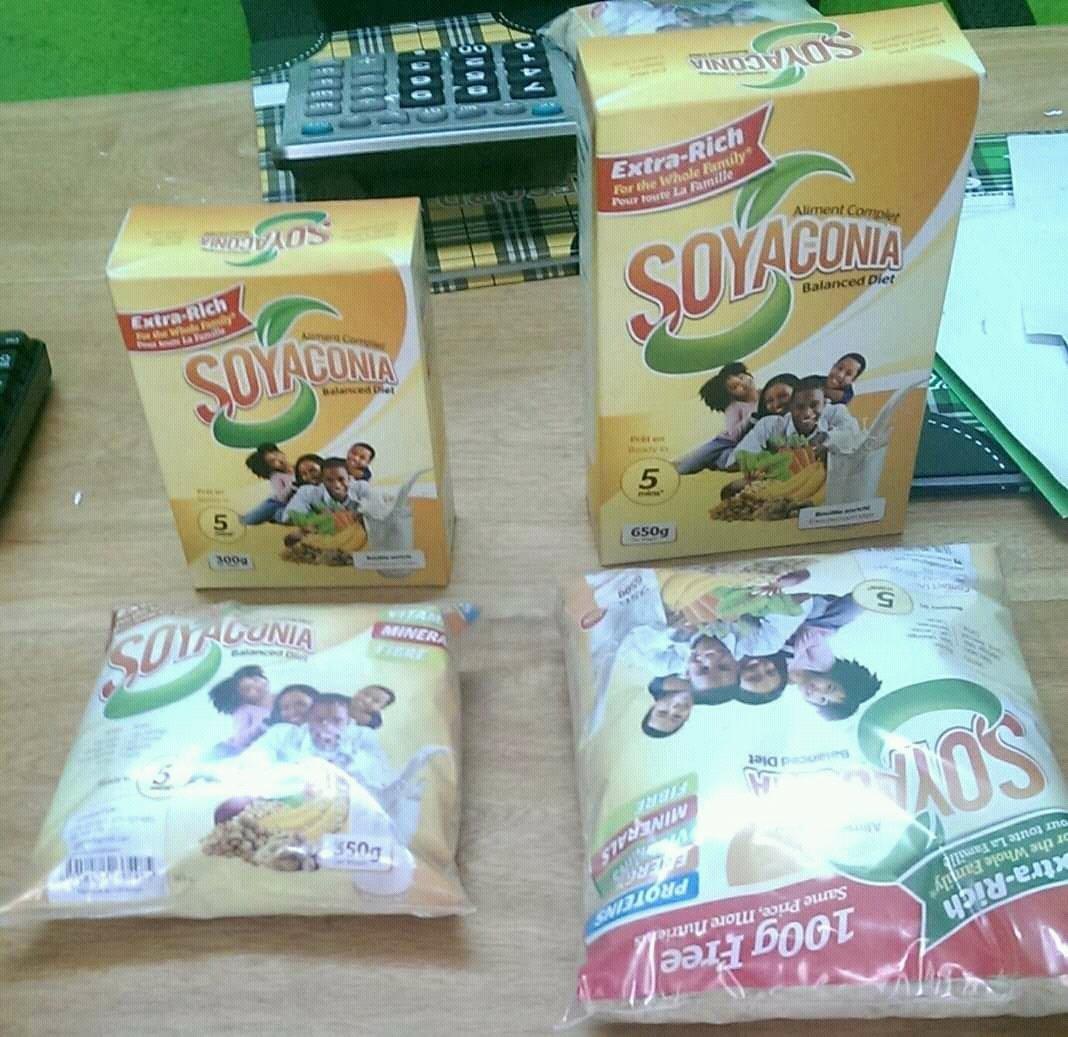 It is available in shops, supermarkets, mothercares, pharmacies, hospitals, market shades and more in Buea, Douala, Yaounde, Bamenda, Limbe, Tiko, Mutengene, Muyuka, Kumba.
You can also place a command.
As an AGRO-FOODS TRANSFORMER, Soyaconia Foods also processes and packages medicinal plants that guarantee a healthy living like pasteurized garri, moringa (leaves, roots and seeds) ginseng powder, ginger powder and tumeric powder.
ONGOING PROMOTIONS (Till January 31st, 2019):
1) 15% cash discount for all orders ranging from 12 packets, either category.
2) Get a Soyaconia branded T-shirt and a packet for just 3000frs instead of 6000frs, 50% price cut.
____________________________
_______________________________________________
Contacts:
Facebook page: Soyaconiafoods
Instagram: Soyaconiafoods
Twitter: @Soyaconiafoods01
E-mail: soyaconiafoods@yahoo.com
Whatsapp: (+237) 679 431 017.
Tel: 657-048-018/ 677-727-641
With Soyaconia Foods, eat well, keep fit, live long.
Because You're Here ...
Since 2017, we have staked our lives and time to provide tailor-made news reports to our readers from war zones and hot political rivalries in Cameroon - And we have done so for free.
As a small online media now reaching over 100,000 monthly readers on all our platforms, we have to rely on hiring/paying members to help keep you all informed. We do this because we believe it is the right thing to do at this time in Cameroon.
We have received many comments from supportive readers asking how they can contribute. The best way is simply to support our online reporting by considering a measly sum for our team on the ground as little as $1.
Every contribution, however big or small, is so valuable for our future. Now you can make a donation to us, it only takes one click
Kind regards,
Arrey