By Jaibe Augustine on ARREYB
Early this month, rumors increasingly grew of an escapee Agbor Balla who was said to have fled the country after calls for him to be convicted the same way Mancho Bibixy and co are. This some said was because Mancho BBC and Agbor Balla were arrested for very similar if not the same reasons. These rumors seemed to have taken the path of some truth when social media, particularly Facebook was stormed with pictures of Agbor Balla in Belgium with renowned secessionist, Mark Barata.
These images suggested to some of those who have keenly followed the developments of the Anglophone problem in Cameroon, that Balla had probably fled Cameroon never to return again like Bobga Harmony, Ebenezar Akwanga, John Mbah Akuro, Ntumfon Boh Herbert and a host of others.
Popular Facebook critic on the Anglophone struggle, Frankline Njume commented that Barrister Agbor Balla cannot come back to the country because he is afraid of an imminent arrest, stating that he (Balla) was seeking asylum in Belgium with the UN passport he was using on the verge of expiring, with plans of moving to the Unites States from where he would cross the carpet from a Federalist to a secessionist.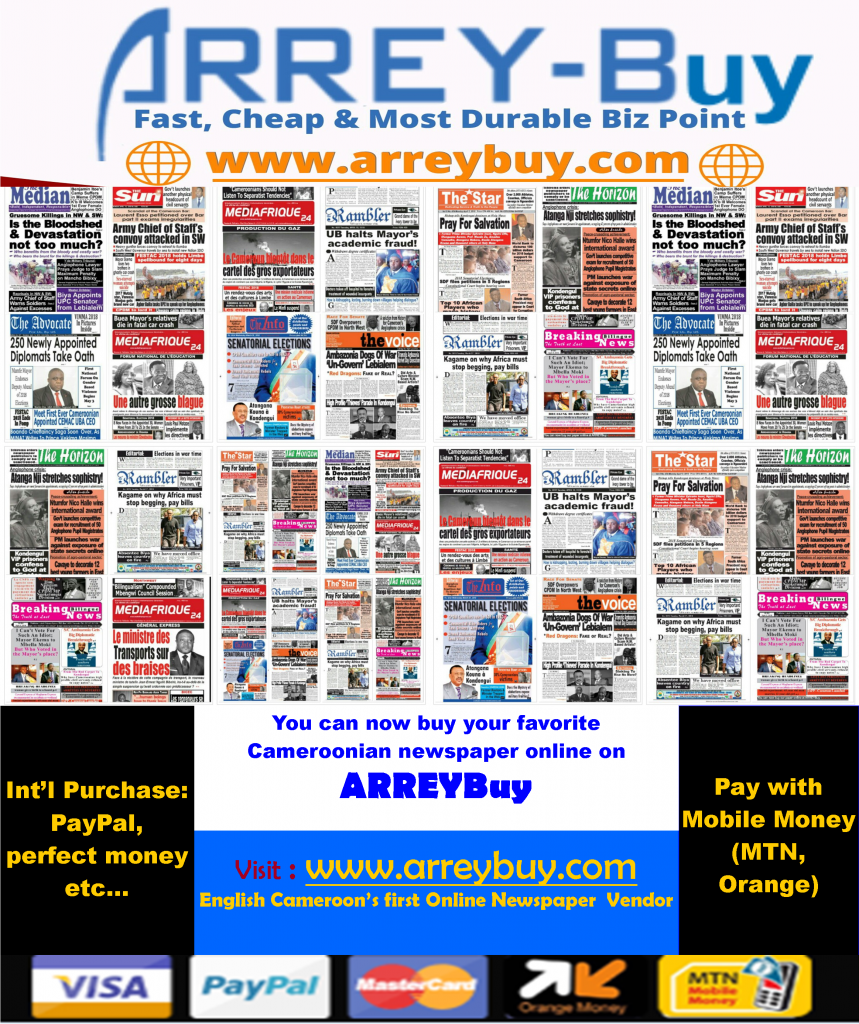 Talking to ArreyB News Reports however, Agbor Balla himself downplayed these speculations and rumors invading social media saying he had returned to the country. "I am currently in Buea" he .said.
Mark Bareta on his timeline hinted on some of the things he discussed with Barrister Balla, saying the conversation was full of laughter and regret for the continuous fading off of human rights in "Ambazonia". He said they also talked of how to rally the international community to their cause and the situation of the refugees in Anglophone parts of the country.
At the moment, Balla who is an international recognized human rights fighter remains in Cameroon and his future plans are yet to be explained. Balla has on several occasions tried to to have an all leaders round table discussion which has failed due to varying ideas and political stands.
The Barrister at law maintains that even if secession should come, a round table discussion must always be necessary.
_______________________________________________
Thousands in and out of Cameroon read and trust ARREYB News Reports Daily. You too should!!!
Since 2017, we have staked our lives to provide tailor-made news reports to our readers from war zones and hot political rivalries in Cameroon - And we do so for FREE. As a small online media now reaching over 100,000 monthly readers on all our platforms, we have to rely on hiring a small team to help keep you informed The best way to support our online reporting is by considering a measly sum for our team on the ground as little as $1. Now you can make a donation to us below, it only takes one click...