Ace Cameroonian Author, Marie Abanga Talks About Her Six Books
By Marie Abanga
I am an unconventional woman. I talk about what others consider taboo. That way I bring stuffs out of the shadows and make matters matter. I am an author of memoirs and soul searching stuffs; say it as is and strive to be the voice of the voiceless true to myself and all who have come to look up to me.
I want mental health to matter, I want epilepsy to be brought out the shadows, I want domestic abuse to be appraised in all its dimensions, I want to stigmatize stigma surrounding several societal stuffs like infidelity, inferiority even amidst all the glamour.
This slideshow requires JavaScript.
This slideshow requires JavaScript.
I am a lawyer, a psychotherapist, an author, a lecturer, a mental health advocate, a life coach, a motivational speaker and a+++; but above all, I am and all out super grateful single mother of 3 musketeers and many adopted children. I am Marie A. Abanga and I am building a personal brand @Marie Abanga Global aka MAGnectic.
Here are some summaries of the books I have written so far, hoping to spice up and add some heat to the slow to blaze up reading culture in my cherished motherland.
My Unconventional Loves: My Hurts My Adulteries My Redemption;My Brother's Journey From Genius to Simpleton: Battling with his Mental Illness and Coping with his Loss;
Battered, Tattered, But Not Shattered: Finding the Strength In What Remains;What's the Worst Case Scenario: Fighting the Fear Within mindful of my Mental Challenges;
A Searching Soul: A collection of poems written in moments of sadness and contemplation;
Are You Husband Material, reversing the conventional probing.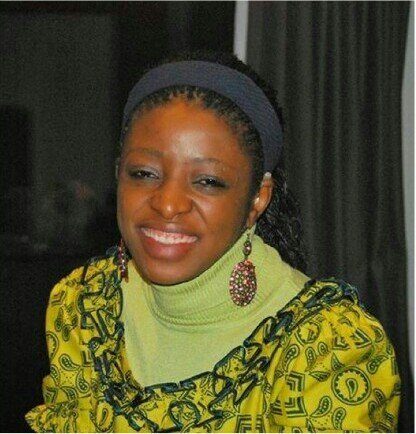 1) In her first publication, the former housewife puts a finger on what many consider a taboo subject, infidelity and matrimonial abandonment as she narrates her story in very vivid and captivating words. A story capable of sending a chill down the spine of readers, narrated with down-to-earth expressions yet very sincere and suspense-packed. You can get an e-copy right here, or go to any pressbook shop for a hard copy.
Marie Abanga equally has a few copies with her for those who want autographed copies. Get her through her contact page over at www.marieabanga.com.
Download My Unconditional Loves By Marie A. Abanga on ARREYBuy
https://www.arreybuy.com/product/my-unconditional-loves-by-marie-a-abanga/
2) Her second publication is a memoir of fortitude as she unravels life's challenges and the need for moral and psychological rigidity in the face of ordeals. Perhaps one of her most challenging moments in life was the sickness and demise of her beloved brother for whom a whole book has been devoted. The message in it however, remains universal as she speaks to all. Mental Health matters, mental illness is for real, take care of your mental wellbeing. Copies are available in all Pressbook shops or directly from Marie Abanga herself.
3) Marie Abanga's third publication which she says is more or less a sequel to her first memoir, recaps her journey in Europe, the aftermath of those drastic events narrated in the first publication. She equally does some soul searching into her past, which soul-searching is inevitable for a better understanding of her life's event – true healing. You would find her journey full of grit and even humour as she bargains her MJC status in a different world. This will make a good read, go here for a copy.
Donwload "Battered,Tattered But Not Shattered" By Marie A Abanga
4) What's the worst case scenario is Marie's question first of all to herself and then to us all. Thus is poignantly titled her fourth publication. When you are diagnosed with PTSD and have been through so much already in life, what's the worst case scenario moving forward? When you are aware of your different fears which have in one way or the other messed up or marked your life's journey, how do you fight them? Get a copy here and be inspired + motivated.
What Is The Worst Case Scenario By Marie A Abanga (Download)
5) Poetry is also a good medium to express oneself especially in moments of sadness and contemplation. Marie Abanga a tale of talents, got bitten by the poetry bug shortly after her brother died in 2014 and the pleasant itches are still there. Although she is no longer nurturing that searching soul, her collection of poems will sure leave no soul unmoved. Get your copy right here and have a great time reflecting on some issues she raises.
Download "A Searching Soul" By Marie A. Abanga
￰https://www.arreybuy.com/product/a-searching-soul-by-marie-a-abanga/
6) In her sixth publication which was launched on the 22nd of December 2018, Marie Abanga has the grit to reverse the conventional probing about a woman's preparedness for marriage. When a man asked her in December 2016 if she was wife material, another literary flame lit up and here we go. For not one but two gentlemen to review the book and write eloquent forwards for same, for her own father to do an elaborate review at the launch, speaks volume to the level headedness with which she wrote this book, and the captivating content therein.
Download "Are You Husband Material: Reversing the Conventional Probing" by Marie Abanga
https://www.arreybuy.com/product/are-you-husband-material-by-marie-abanga/
All Payments above can be done via mobile money(mtn/Orange) or PayPal on ARREYBuy
Because You're Here ...
Since 2017, we have staked our lives and time to provide tailor-made news reports to our readers from war zones and hot political rivalries in Cameroon - And we have done so for free.
As a small online media now reaching over 100,000 monthly readers on all our platforms, we have to rely on hiring/paying members to help keep you all informed. We do this because we believe it is the right thing to do at this time in Cameroon.
We have received many comments from supportive readers asking how they can contribute. The best way is simply to support our online reporting by considering a measly sum for our team on the ground as little as $1.
Every contribution, however big or small, is so valuable for our future. Now you can make a donation to us, it only takes one click
Kind regards,
Arrey