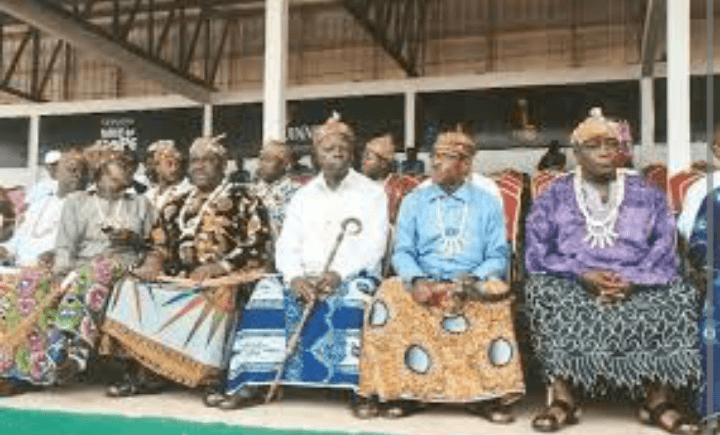 South West Chiefs Fire Motions Of Support To President Biya For Releasing Anglophone Detainees
After the release of the Anglophone detainees following a communiqué signed by President Biya, some South West Chiefs in ally with other pro-governmental organizations have issued a motion of support to the president.
The August 31st motion was unanimously decided by some chiefs, PTA representatives, a few from the South West Teachers Association (SWETA) and other opinion leaders.
The group immensely thanked President Biya for releasing the Anglophone leaders, providing certain school grants and for the creation of the Bilingualism and Multiculturalism commission headed by Peter Mafany Musonge.
The Cameroon media notes that the group SWETA was created during the upheavals of the Anglophone problem to counter the actions of Anglophone teachers and did not advocate for the release of their colleagues while they were in prison.
As the MC of the event announced the reading of the motion of support, some murmured in the conference room and questioned why the Chiefs could not keep aside their political interest for once and focus on the burning issues at hand.
The phenomenon of "motions of support" have become a common move and a means through which some politicians have adopted to seek favors and declare their support for every regime action.
Many people had satirized such actions on social media and some had predicted that the freeing of the Anglophone leaders will see some regime apologists sending such motions of support, for what they did not support.
In a CPDM meeting in Kumba on August 19, some party bigwigs reportedly blotted out a section of a presentation that called for the release of the detained leaders and others arrested in the Northwest and Southwest regions of Cameroon in connection to the crisis.
While the Chiefs and others took advantage of the Presidential move which they did not support when others called for it, some officials in Fako and other places are trying to hold their faces down as they had continually supported and advocated the detention of the leaders of the Anglophone struggle
Story: Acramu Nyuykonge