Thursday Dec 5, 2019, Cameroon's Prime Minister Dion Ngute met with some 15 heads of foreign Non Governmental Organizations and other stake holders to talk about reconstruction in the contested English speaking regions.
Proposing over 62 million Euros for the process, the meeting focused on ensuring the return of those displaced by the Ambazonia war.
"We have 62 million Euros that can be devoted to the reconstruction of the northwest and the southwest regions, and it is up to the government of Cameroon to ask this amount for the reconstruction of these two regions," Dion Ngute said.
As the PM continues his move for reconstruction, there's an evident worry on how the government will be reconstructing a land that is still in war with daily gun battles. At least one person is killed everyday.
Apparently, the government has closed her eyes to the shootings and bloody fights in these contested regions, the same regions they want women and children to return to.
The reconstruction meeting comes weeks after the holding of the grand national dialogue which failed to resolve the war, a dialogue forum which did not include separatists, the very fighters of the war claiming the Ambazonia territory.
To end the feud, political figures have proposed the release of activists, journalists and all arrested in connection to the crisis, demilitarization of the Anglophone regions and the call for an honest dialogue brokered by a third party where both options of federation and secession will not be considered a taboo.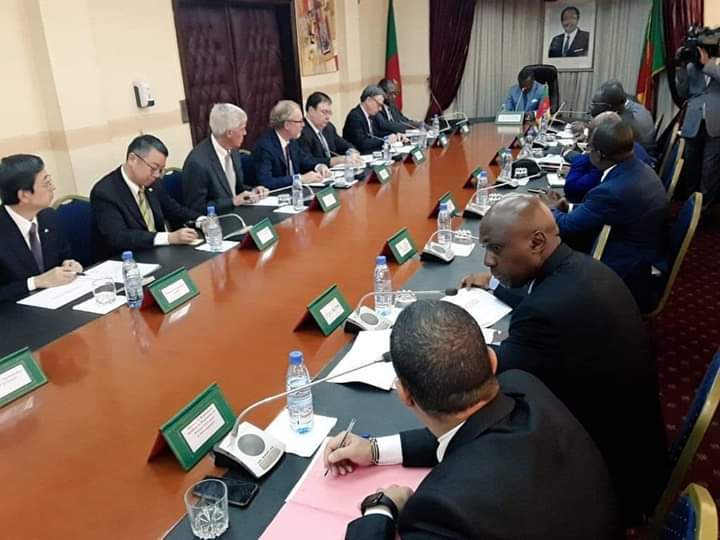 But the events of the past few weeks make it clear that neither the government nor separatists plan to change their violent approach to the crisis. In fact, fighting has only intensified and both sides appear as fixed in their positions as ever.
Over the past months, there is the impression that government approach to the Anglophone crisis may be changing but the wars have not; from peace commissions to dialogue commissions and now reconstruction of a zone still in battle.
Though Human rights bodies and international organisations have condemned the genocide, the Biya regime has consistently refused to admit it is guilty and has refused help from any external
At least 2,000 people have been killed, more than 500,000 displaced, 200+ villages burnt down with over a thousand people arrested, tortured or detained.
°
°
°
°
When last did you invest in your future?
Let's face it !
I've made millions online and I'm bent on showing you my mind-boggling secrets to brand and make money too.
Yes you can. I know it is too good to be true but you have to trust me first.
To begin CLICK HERE and see this package, if you're still not convinced, kiss me good bye and leave
My name is Arrey Bate [ARREYB]
Since 2017, we have staked our lives to provide tailor-made news reports to our readers from war zones and hot political rivalries in Cameroon - And we do so for FREE. As a small online media now reaching over 100,000 monthly readers on all our platforms, we have to rely on hiring a small team to help keep you informed The best way to support our online reporting is by considering a measly sum for our team on the ground as little as $1. Now you can make a donation to us below, it only takes one click...