[Ongoing]Camp Yabassi – Douala: Protesters In Fierce Battle Against Military,A Truck Alergely Set Ablaze – Video
December 18, 2018, our news arm is hinted of a tensed atmosphere at Camp Yabassi, Douala as onlookers testify of a confrontation between some security forces and a protesting population.
While we can't independently confirm the gravity of the tension, our source who witnessed the start of the scene told us how she escaped:
"au 1er tir j ai couru comme une malade pour echapper lance pierre roué brulé etc.. je ne suis pas resté pour poser les questions les gens courraient sur les autres"
[Loosely translated] "At the first shot, I did not wait to ask questions as people ran on others"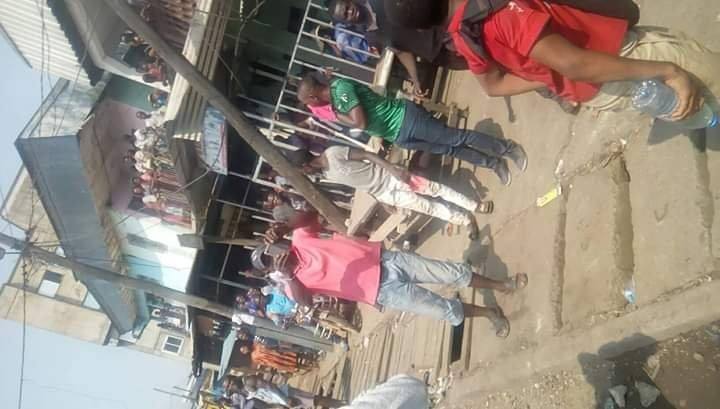 Unconfirmed reports says a cartepilar,truck and police vehicle have been set ablaze by the protesters.
The issue in question is a disputed piece of land.
The man claiming to have purchased this land sent a cartepilar accompanied by men in uniform to dismantle the structures on it. The group met with stiff opposition mounted by those who have structures or rent on this land.
While this is developing, social media videos and posts report several people injured BUT this we can't confirm at the moment of this instant report.
This is a developing story!
Updates coming up on ARREYB News Reports