[Exclusive]Photos + Eye Witness Account Of The Buea Arson Attack
Here are some photos of the arson attack which occurred early today at Miss Bright Junction, Bomaka – Buea.
ARREYB News Reports spoke to an eye witness who confirmed she was at the scene at the moment of the attack.
"About 6 men were at the scene and they asked us not to take pictures at the moment" – she told us.
This slideshow requires JavaScript.
This slideshow requires JavaScript.
The cars burnt include a Supermont vehicle and a taxi.
See photos below (photos are subject to copyright laws)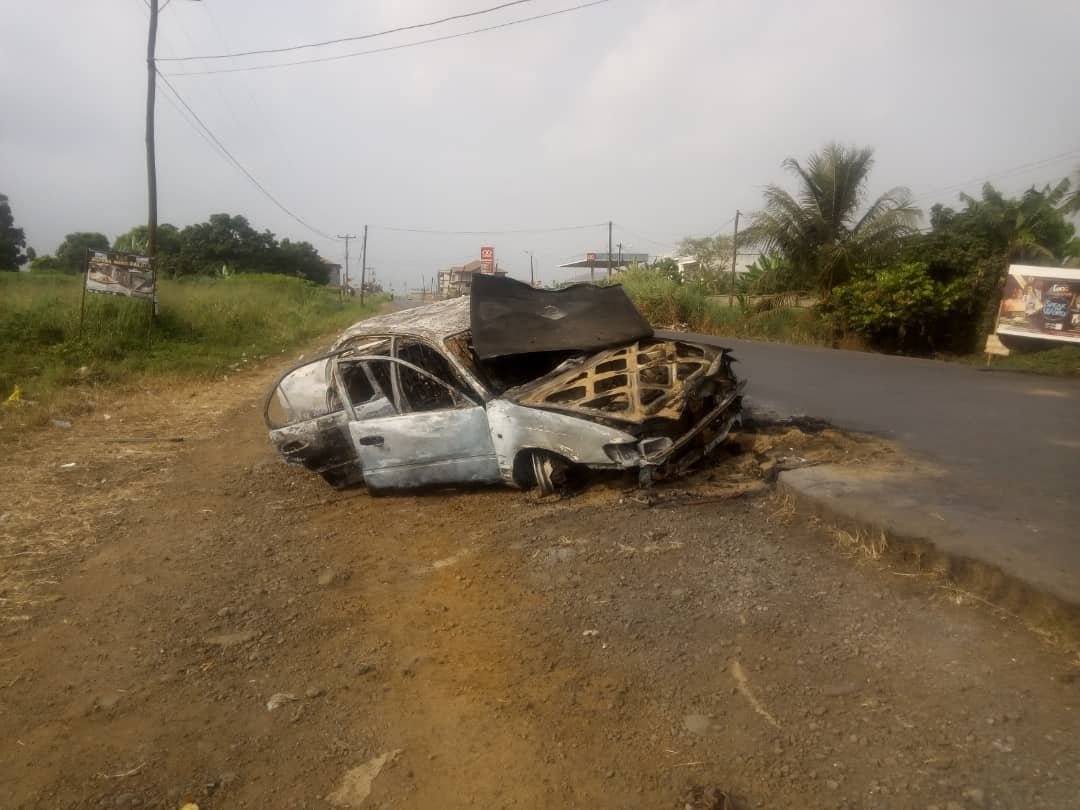 Because You're Here ...
Since 2017, we have staked our lives and time to provide tailor-made news reports to our readers from war zones and hot political rivalries in Cameroon - And we have done so for free.
As a small online media now reaching over 100,000 monthly readers on all our platforms, we have to rely on hiring/paying members to help keep you all informed. We do this because we believe it is the right thing to do at this time in Cameroon.
We have received many comments from supportive readers asking how they can contribute. The best way is simply to support our online reporting by considering a measly sum for our team on the ground as little as $1.
Every contribution, however big or small, is so valuable for our future. Now you can make a donation to us, it only takes one click
Kind regards,
Arrey