By Rey Joe
The CPDM Mezam V Section in Tubah subdivision of the North West region has announced an online conference as part of its activities to pave the way for effective school resumption.
The conference to take place on Whatsapp is themed "Mobilizing and sensitizing everybody for a return to school in September".
With about 250 invited participants, the CPDM Mezam V Section president, Professor Abety Peter says it will help delegates share ideas on ways to support the back to school course.
"Participants too don't have to displace themselves from where they are" he said.
Key proposals he explains have already been made.
"Some of the participants have suggested that we as a community should think about contributing money to help needy parents and pupils in their return to school" he said.
The financial contribution he added "will go in the direction of providing school needs, giving scholarships to the needy, as well as putting together a fund that can help for the recruitment of teachers in the locality" .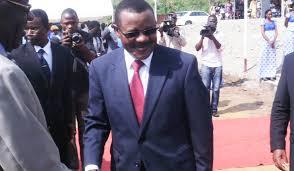 First of its kind, the virtual conference is expected to last for three weeks, at the end of which resolutions taken will be made public.
The team did not unveil the exact dates of these online conferences but said the public will be notified on the resolutions taken by the 250 invited delegates.
Since 2017, we have staked our lives to provide tailor-made news reports to our readers from war zones and hot political rivalries in Cameroon - And we do so for FREE. As a small online media now reaching over 100,000 monthly readers on all our platforms, we have to rely on hiring a small team to help keep you informed The best way to support our online reporting is by considering a measly sum for our team on the ground as little as $1. Now you can make a donation to us below, it only takes one click...