Marie Angele Abanga (simplified to Marie Abanga) always describes herself as a "Jacqueline of several trades".
She is an everyday woman and mother with a zigzag profile.
She is an Activist, an Author, a Coach, a Consultant, a Feminist, a Lawyer, a Lecturer, a Prince2 Project Manager, a Psychotherapist and a Philanthropist.
She just loves to sum it up by saying she is a person of passions and a tale of talents.
Her life's journey has filled 5 books already and her three musketeers keep her busy at home.
MAG is also the founder and CEO of the Association Hope for the Abused and Battered, and the Country Director of the Gabriel Bebonbechem Foundation for Epilepsy & Mental wellbeing.
The plethora of life's experiences and shenanigans she has lived through and learned from in near 4 decades of existence, have equipped her with such an arsenal to coach, train and motivate just any and everyone.
She is so charismatic, dynamic and full of life, going by her designed mantra of 3Ds: Determination; Discipline and Dedication.
These sum her+her quest to be the best version of herself and impact others perfectly. She attributes all her wealth of knowledge to her conscientious attendance of both informal and formal school.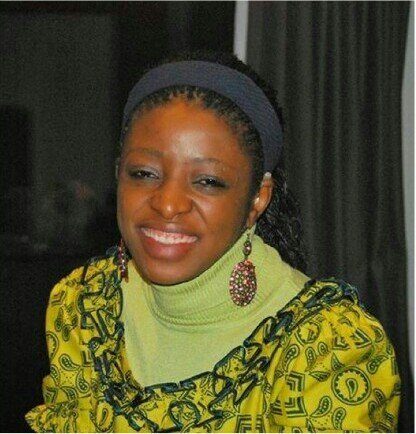 For formal education, Ms Abanga had her LLB Hons from the University of Buea, a Maitrise in Public Law from the University of Yaounde II, a higher Diploma in Transport and Logistics with distinctions from ODECI Cameroon, an LLM in International Law with International Relations from the University of Kent, a P2PM Foundation and Practitioner certification from the US and a CBT Psychotherapy Diploma with distinctions from the UK.
She is the author of 5 books: "My Unconventional Loves, My Brother's Journey, Battered, Tattered But Not Shattered, What Is The Worst Case Scenario? and A Searching Soul" which can be downloaded HERE
She is also building a brand in Motivational Speaking under the brand label Marie Abanga Global (MAG).
This brand includes Motivational speaking, Individual and Corporate Training with focus on Personal Development,Relationships (couples, colleagues) parenting, Child development, Mental Health and Wellness.
MAG AKA MAGnectic is a very promising brand which would provide the best of services.
Contact her by mail marie@marieabanga.com or +237 698-914-754