The Information And Communication Technology University, ICT-U, has begun admitting students for the Spring Semester which begins this February in USA and Cameroon Campuses.
Registration is currently going on at its headquarters in MESSASSI, Yaoundé 1, ALAKUMA junction Bamenda and CASSAVA Farms junction in Limbe.
The ICT-U is currently providing degree and certificate courses to over 50,000 students worldwide. For the Spring Semester, the ICT-U is accepting GCE A/L and Baccalaureate for Bachelor's degree studies and the good news is that they accept all GCE A/L and Baccalaureate certificates.
The ICT University is also accepting HND, BTS/DUT and equivalent qualifications for one year TopUp Bachelor degree studies.
Also, a Bachelor's from an accredited institution for master's studies (+ Masters Degree for PhD studies) must show original copy of the applicant's transcript(s) in a sealed envelope(s).
Application forms into the University can be downloaded directly from the website here or pick up forms at the offices in MESSASSI, Yaoundé 1, ALAKUMA junction Bamenda and CASSAVA Farms junction in Limbe.
Contact ICT-U Yaoundé on: +237 651 060 049, +237 678 764 037
Limbe on: +237 651 060 049, +237 674 349 829
Alakuma on: +237 651 060 049, +237 678 764 037
The ICT-U is fully accredited by the Ministry of Higher Education in Cameroon.
The ICT-U has the only certified Cisco Training Center in Central Africa.
ICT-U trains over 50,000 student's world wide
A regular Bachelor's degree cycle is 4 years but you can complete yours in 3 years if you take our summer program
ABOUT ICT-U.
Being a US-Based institution providing quality ICT and Managerial Human Capacity Development specially targeted for Africa, Latin America, the Caribbean and Asia, the ICT University is a young and vibrant institution which aims at imposing itself as premier destination for research, innovation and training of scholars relevant for the context of developing economies.
Founded in 2010, The ICT University is an American institution of international repute, registered and chartered in the State of Louisiana, USA (charter number: 40023338D) and also accredited by the Ministry of Higher Education in Cameroon (Accreditation/Approval number: 02/04505/N/MINESUP/DDES/ESUP/SAC/ebm of 21st September 2012).
Serving more than 15,000 students worldwide via on-site and online programs, the ICT University develops productive and relevant Master's and Doctoral level scholars to utilize their research in solving the substantial problems in their countries.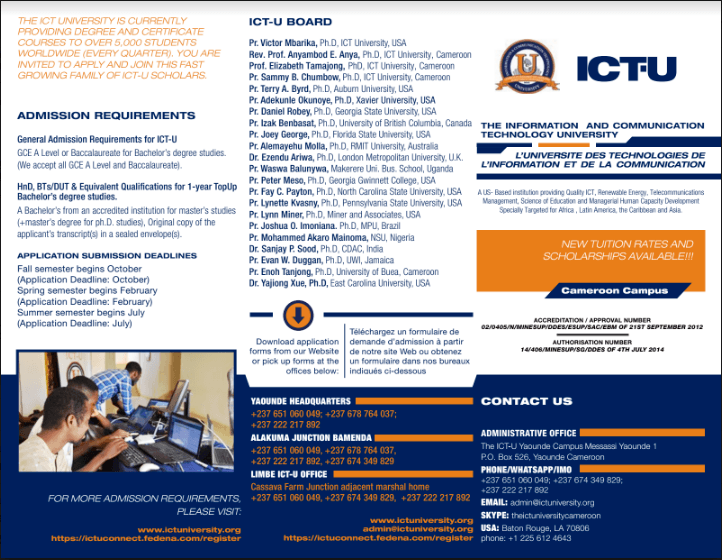 With a plethora of programs at the undergraduate, graduate and doctoral levels, including diploma and certification programs, the ICT University offers a dynamic and flexible learning environment that inspires innovation and creativity and places emphasis on student access.
The ICT University prides itself on offering an intimate, cutting edge campus environment disposing of all resources essential for producing tomorrow's entrepreneurs.
The university has also created collaborations, partnerships and exchange agreements with leading African and international institutions that further enrich the academic, social and cultural diversity of our campus.
Our students have quiet a unique experience with the set of clubs and social activities for recreational purposes and community engagement work, seminars and a whole lot of other activities vital in ICT-U core values assimilation.
The ICT University operates within a Board of Trustees governance system.
Photo Gallery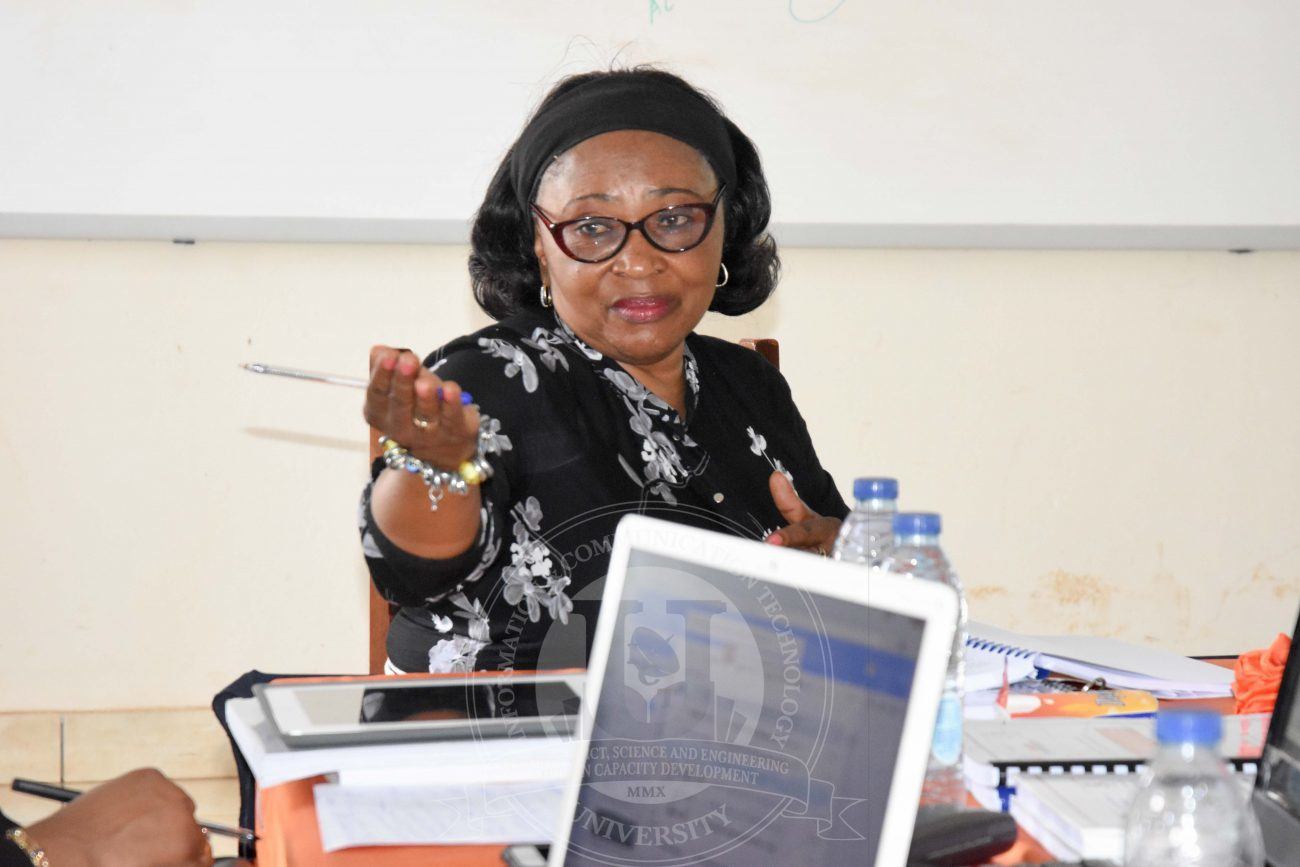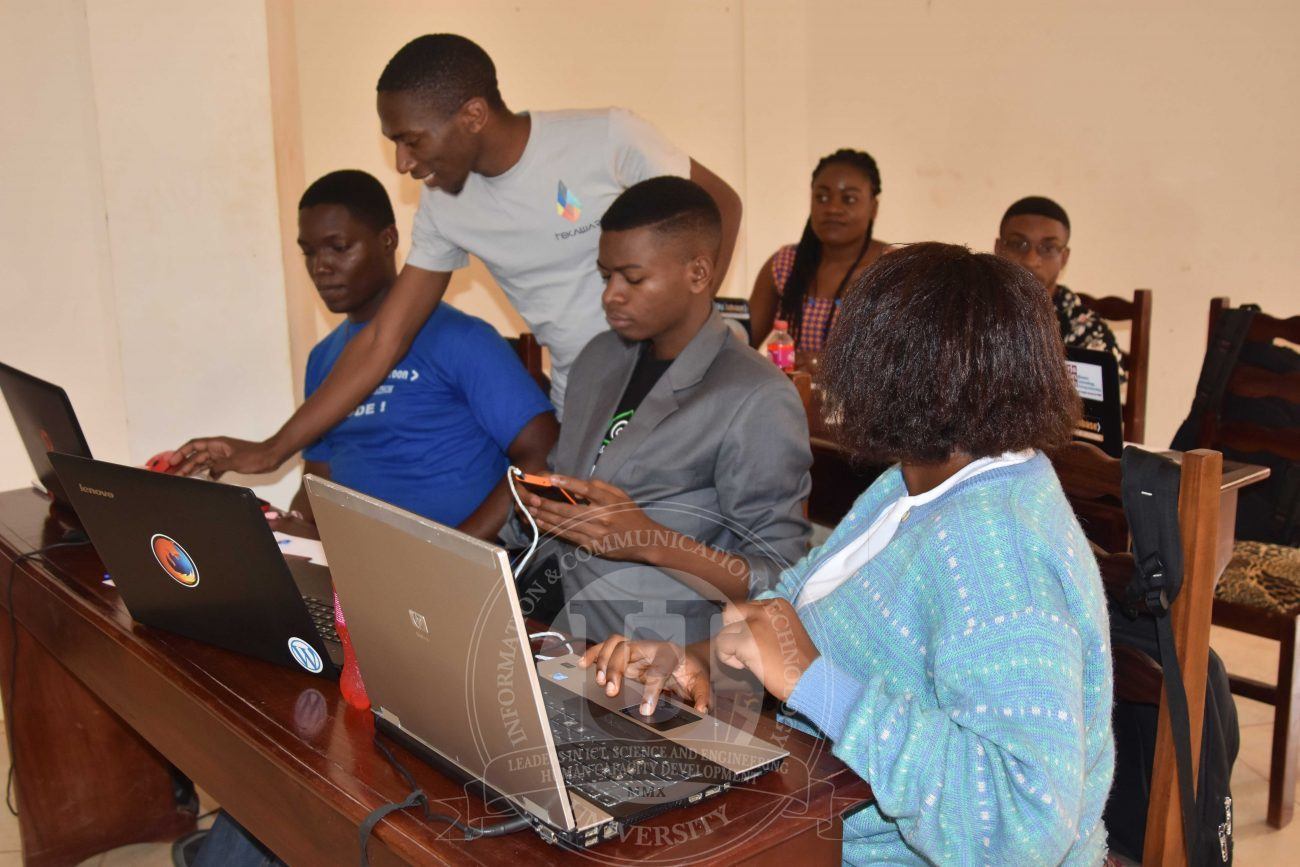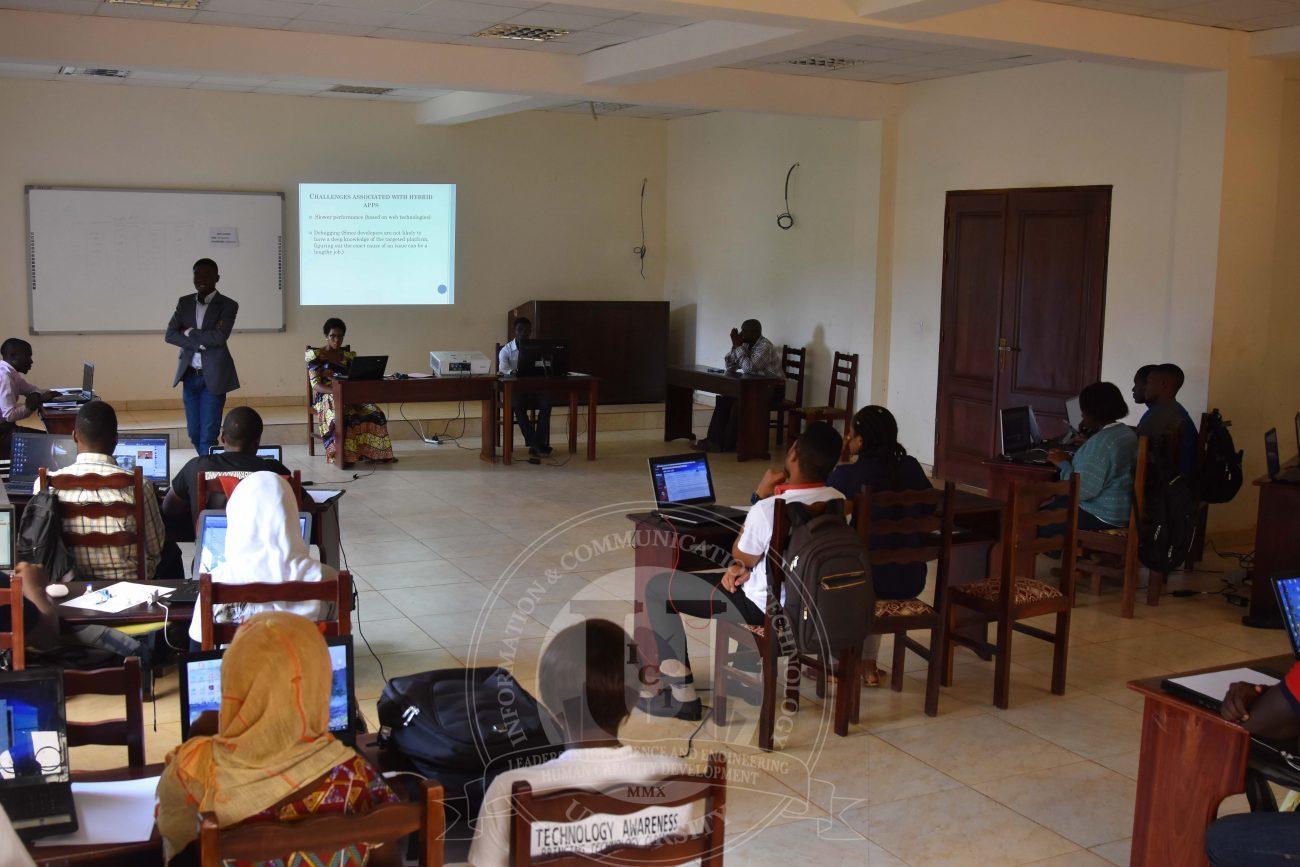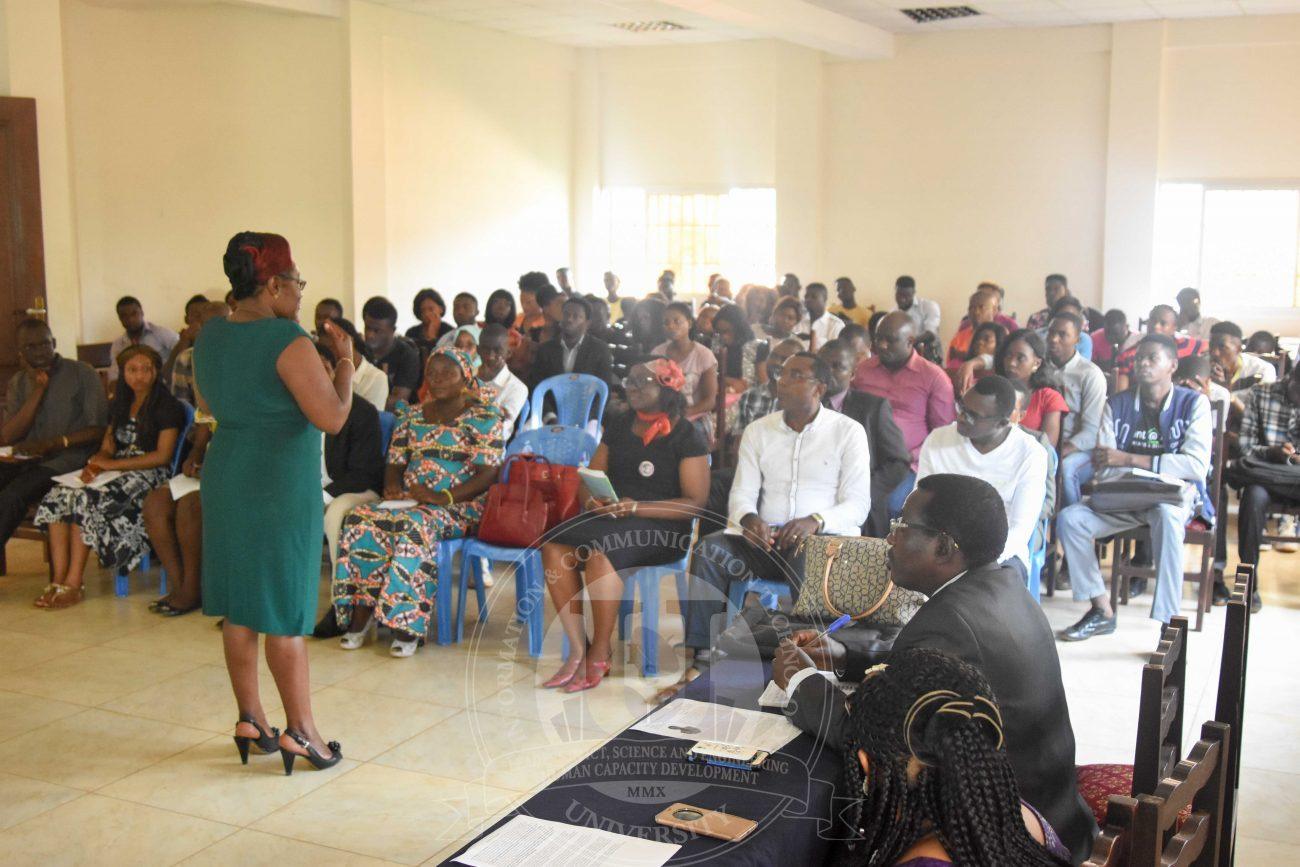 Since 2017, we have staked our lives to provide tailor-made news reports to our readers from war zones and hot political rivalries in Cameroon - And we do so for FREE. As a small online media now reaching over 100,000 monthly readers on all our platforms, we have to rely on hiring a small team to help keep you informed The best way to support our online reporting is by considering a measly sum for our team on the ground as little as $1. Now you can make a donation to us below, it only takes one click...