Bate Besong, His Awards And Death – Part 3
"Have you heard of BB… I immediately felt even before he confirmed it, that something tragic might have happened. No! What's wrong with him, I recall asking…"
Martin Jumbam recalls
In our last episode of Bate Besong as a Prophet of the Anglophone struggle in Cameroon, we saw some of his predictions which evidently came to pass. This time, let's focus on Prof. Bate as the poet Cameroon will never have. Don't get annoyed with my "will never have" phrase but see why. Read on…
This slideshow requires JavaScript.
This slideshow requires JavaScript.
When he returned to Cameroon in 1999, he taught at the University of Buea till his death. Shortly after his play "Beats of No Nation" was staged, he was kidnapped and tortured by some agents who took him to an unknown place. The news of his kidnap only broke out when he was released.
His Unique writing made him outstanding and placed him as one of Cameroon's best poet. Prof Jacob Bate Besong had received Africa's most prestigious award for poetry, Tchicaya Utamsi Award and in 1992, he won the Association of Nigerian Author's prize for "Requiem of the last Kaiser".
Born in 1954, the English writer had published numerous plays, collections of poems and essays.
His death in a ghastly accident on March 8 2007 came as a shock to all.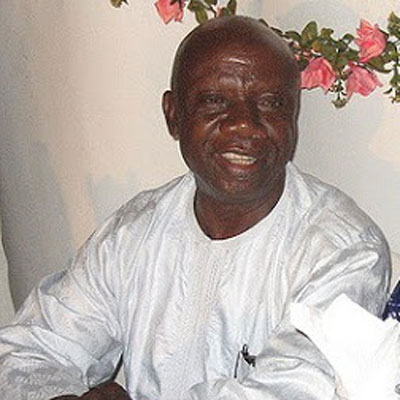 Prof. Bole Butake recounts:
"…When I pressed the answer button and held to my ear, I heard a delirious voice from the other end shouting "Bate Besong! Bate Besong!" I recognized the voice and tried to ask "what is wrong with Bate Besong? I knew that he had been engaged in launching his latest book entitled 'Disgrace' the day before in one of the amphitheaters of the University of Buea where he was lecturing at the time…"
He had even recorded an interview with CRTV producer, Robert Ekukole, little did both of them know it was his last media showcase. The interview was only used posthumously on government media, CRTV".
In honor of this great poet, the public Affairs section of the US embassy organized a literary evening at the Ambassador's residence to study "The Quest for Freedom and social Justice" in the literary work of Bate Besong.
The Post newspaper also published a special edition to remember the legend and his works
The National Book Development Council, (NBDC) also inaugurated the Bate Besong Memorial Library in Tiko, South West Region of Cameroon to honor the fallen poet. Till date, many say the vacuum he created in the literary landscape is yet to be filled.
No cry could bring him back, no tears could change his fate, no connection could make him live. Prof. Jacob Bate Besong was long gone to the land of no return. His funeral was jam-packed with dignitaries, directors, freedom fighters, ambassadors and men who knew his worth. The Manyu land had lost a son with dignity. RIP BB
Leave a comment below!
.
.
Over 50,000 read ARREYB News Reports monthly, you too should !!!
Because You're Here ...
Since 2017, we have staked our lives and time to provide tailor-made news reports to our readers from war zones and hot political rivalries in Cameroon - And we have done so for free.
As a small online media now reaching over 100,000 monthly readers on all our platforms, we have to rely on hiring/paying members to help keep you all informed. We do this because we believe it is the right thing to do at this time in Cameroon.
We have received many comments from supportive readers asking how they can contribute. The best way is simply to support our online reporting by considering a measly sum for our team on the ground as little as $1.
Every contribution, however big or small, is so valuable for our future. Now you can make a donation to us, it only takes one click
Kind regards,
Arrey