Breaking News:Ghastly Accident Along Buea-Kumba Highway, 25 Feared Dead Already-Photos
Caution: ​photos may be gruesome!
See Photos of an accident that occurred early this morning at mile 2.9 on the Buea-Kumba highway.
Its was a head on collision between a 70 seated bus and a heavy truck. At the time of this report, at least 25 are feared dead and many others injured.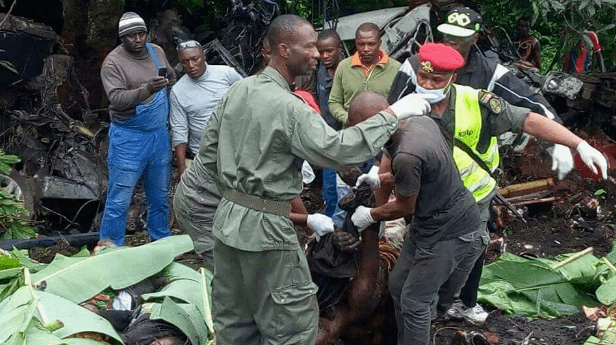 The police have rushed to the scene and ARREYB is yet to confirm the exact number of those dead. But our standby reporters confirm the accident was a fatal one as it resulted from breaks failure on a hill.
The bus had more than 19 passengers who according to reports were from another funeral.
Not long ago, another accident occured on this same hill leaving many dead and others injured. Just this year, this highway has recorded over 4 of such tradgic incidents. We bring you full details soon!
Stay with us for more updates. Scroll down for interesting stuffs!