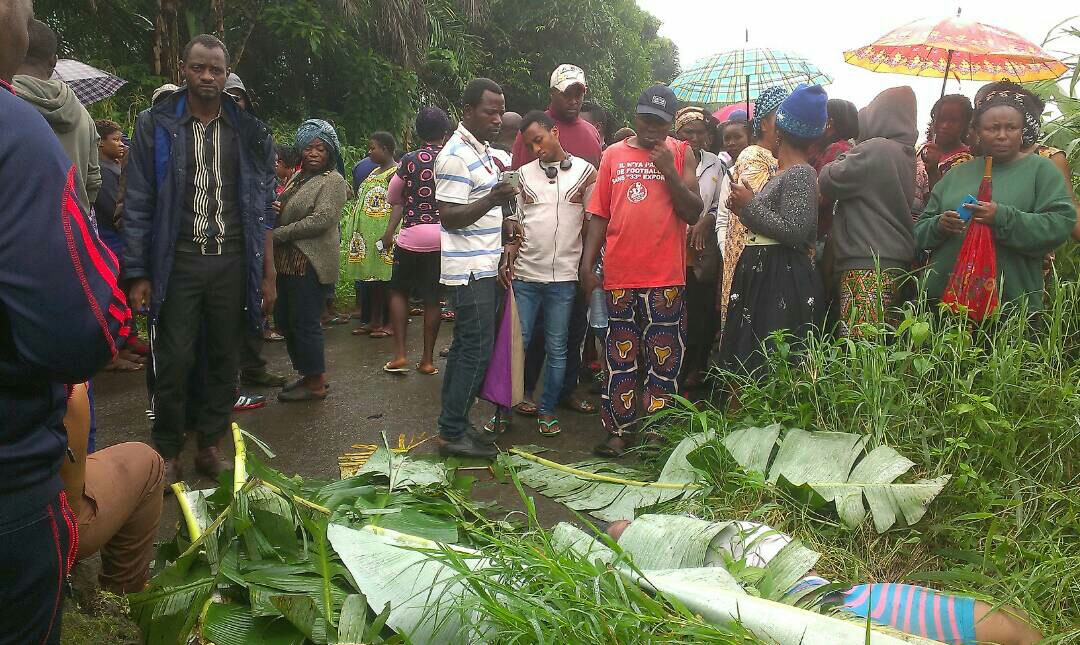 Buea Murder Updates:Odilia, Mother of 3 Was Strangled.Husband Under Police Investigation
Molua Odilia who was found dead early Tuesday morning dropped by a taxi has been confirmed by doctors, she was murdered. The mother of three was pregnant at the time of her death and fingers point to her husband. Odilia had forcefully packed from her father's house to the husband's house before that night. She was last seen at about 1pm that Tuesday.
Her senior brother recounts:
"One of her neighbors just called me and told me, my junior sister was found dead. She left from the family compound to her husband's compound. I was with the doctors when the conducted the postmortem and we got the right information that she was strangled. We hope the police do their best on this issue"
At press time the husband remains in custody to answer charges of the murder case. Meanwhile, the Buea council assisted in the transportation of the remains to the mortuary.
This case adds to a record of three dead cases in the South West Region of Cameroon, in a period of one month. Two of these cases in Buea and one at the sea site resort town of Limbe when the Atlantic revealed swollen corpse to the shores.