Benjamin Mendy has been found not guilty of raping one lady and attempting to rape another.

In October 2020, the 28-year-old was accused of assaulting a 24-year-old lady at his £4 million property in Mottram St Andrew, Cheshire.

Mendy was also accused of attempting to rape another lady, 29, who claimed he touched her at his home two years back.

It comes after he was acquitted of six rapes in a previous trial in January.

The France international sobbed as the jury foreman read out the not guilty verdicts following a three-week trial at Chester Crown Court.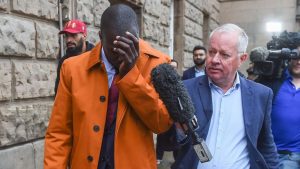 Judge Steven Everett said: "Mr Mendy can be discharged from the dock."

The jury of six men and six women deliberated for around three hours and fifteen minutes before reaching a decision.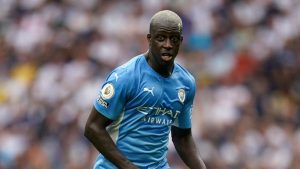 The French international's contract with Manchester City expired on July 1, 2023.
Since 2017, we have staked our lives to provide tailor-made news reports to our readers from war zones and hot political rivalries in Cameroon - And we do so for FREE. As a small online media now reaching over 100,000 monthly readers on all our platforms, we have to rely on hiring a small team to help keep you informed The best way to support our online reporting is by considering a measly sum for our team on the ground as little as $1. Now you can make a donation to us below, it only takes one click...