Early last week, the British Council awarded Cameroon's prolific blogger Arrey Bate, a position among its Top 100 Young Journalists, Bloggers & Media Practitioners across the world.
Representing Cameroon at the Reuters headquarters in London, ARREYB joined other bloggers, media influencers and journalists from 53 countries at the 2019 Future News Worldwide (FNW19) conference.
The conference, organized by the British Council, hosted 100 most outstanding young journalists and media creators around the globe from a selection of 3,000 submissions.
"At the conference, we met with top coaches from BBC, Facebook & Reuters to learn and share experiences on handling information, press freedom, and other media practices in our home countries," Arrey said after the London event.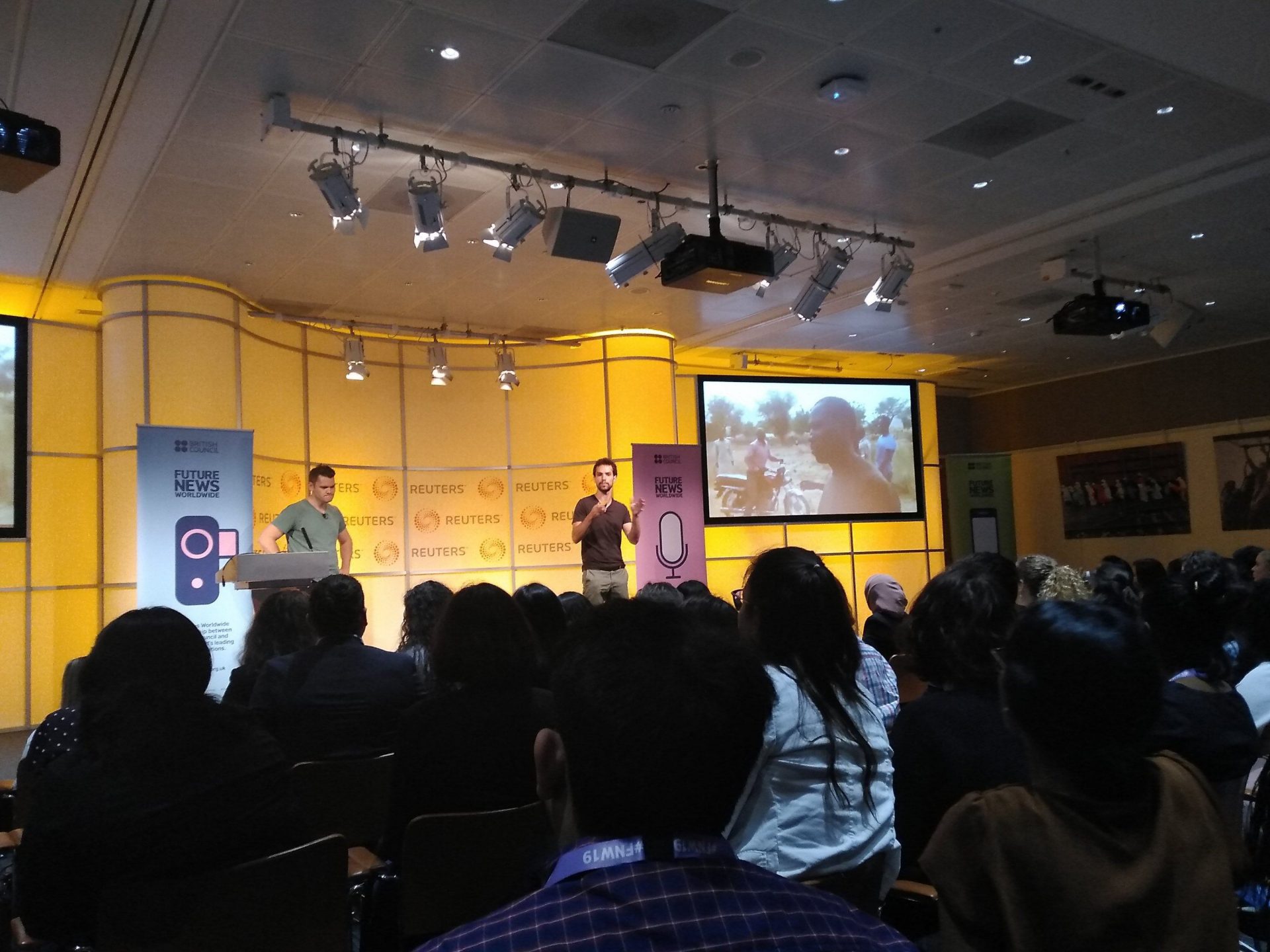 The young media practitioner shared much about the state of press freedom in Cameroon, the challenges he has faced as a socio-political blogger & learned about many ways to help his country.
Future News Worldwide identifies, trains, and connects the next generation of global journalists & media practitioners. It is a partnership program between the British Council and some leading media organizations in the world.
The aim is to support young people to develop a wide range of journalism skills. All this while also establishing the UK as a global leader in the nurturing of young journalists and media figures.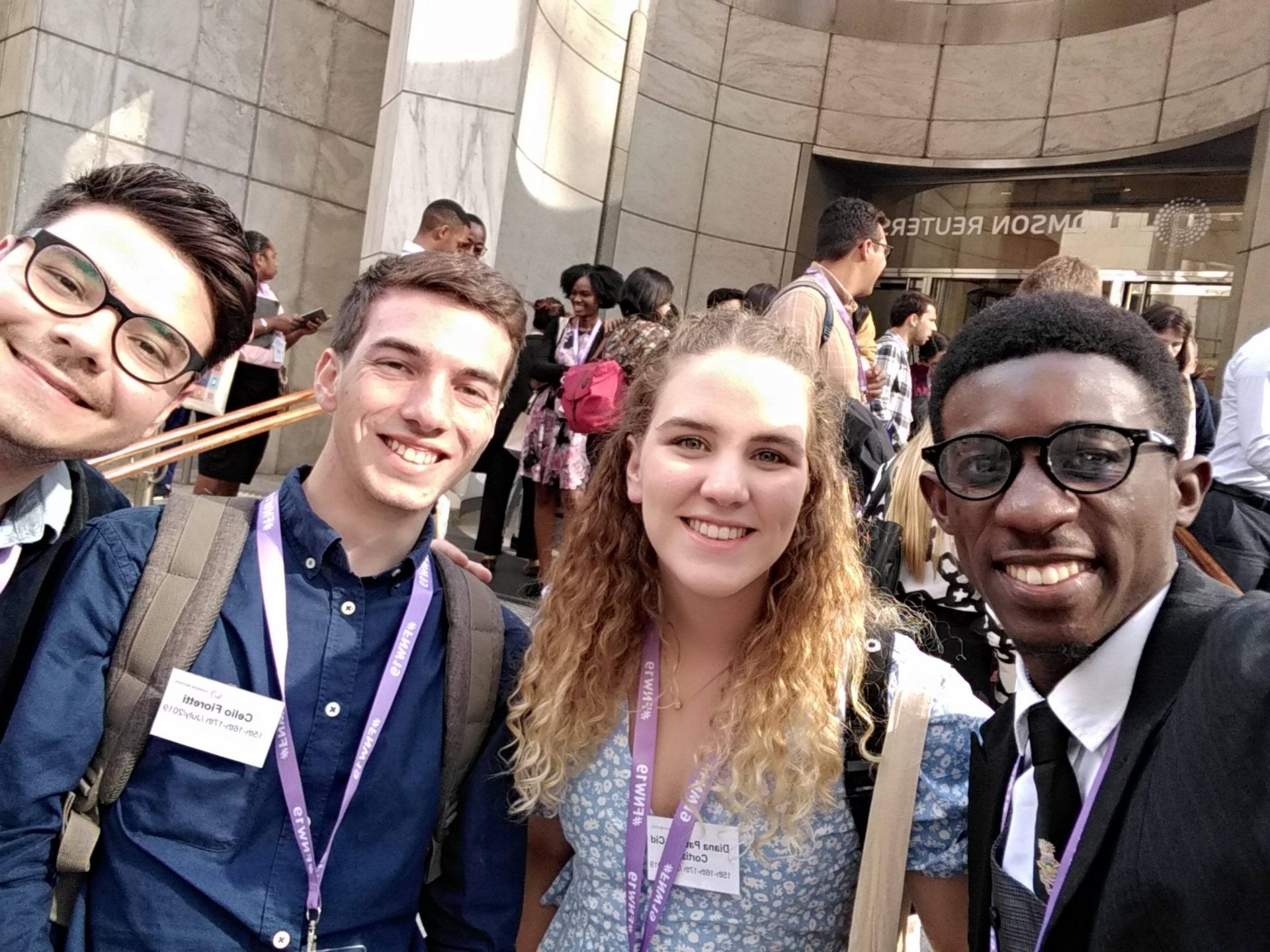 Arrey's attendance at the conference comes few weeks after he successfully organized the 2019 edition of the AB Afrikpreneur Awards, an African entrepreneurial award that brought together 6 African countries.
The event celebrated outstanding entrepreneurs and organizations in various fields. It also provided funding for budding entrepreneurial initiatives, linking them up to mentors, and created a solid networking platform.
=====
Popularly called ARREYB, Arrey Bate is a prominent Cameroon political blogger, journalist and media consultant.
He is the founder of ARREYB Media, an online media in advertising, branding, media consultancy, and news publication on www.arreyb.com
The platform has grown to become one of English Cameroon's most prominent and widely read news sites with more than 50.000 monthly viewership.
He is the initiator of the AB Afrikpreneur Awards , an annual event that brings together entrepreneurs across Cameroon.
He was the brain behind ARREYBuy, English Cameroon's first online newspaper vendor.
Barely 7 months into blogging, ARREYB became a nominee for Cameroon's best blogger for the BDMA2017 awards.
Taking part in the 2019 Future News Worldwide conference is Arrey's most recent achievement. The young blogger has now amassed invaluable skills from world-leading media practitioners that will reshape his media skills. With so many accomplishments in such little space of time.
Cameroon's media space can only watch and await the rise of talents like this.
Since 2017, we have staked our lives to provide tailor-made news reports to our readers from war zones and hot political rivalries in Cameroon - And we do so for FREE. As a small online media now reaching over 100,000 monthly readers on all our platforms, we have to rely on hiring a small team to help keep you informed The best way to support our online reporting is by considering a measly sum for our team on the ground as little as $1. Now you can make a donation to us below, it only takes one click...