31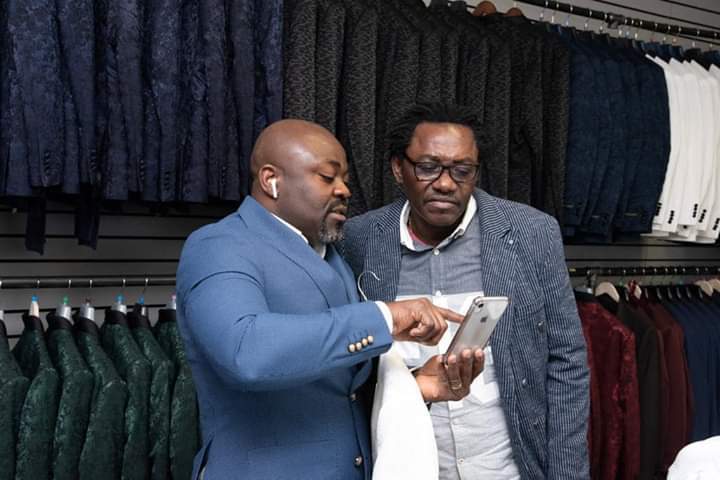 [Brands] Meet Gerald Meh & EuroBoutique Rx, World Brand For Men's Clothing
By Arrey Bate
Though serving full time for a world leading Medical device company as Sr. Clinical Research Associate, Gerald Meh founded Euroboutique Rx , a solution to all men's wears across the world.
At very affordable prices, EuroBoutique Rx sells wool fabrics like tuxedos, plain suits, stripes, double and single breasted, blazers, overlook winter jackets and super 180% wool suits.
This slideshow requires JavaScript.
This slideshow requires JavaScript.
The world class brand launched months ago in USA is located at 139 E Kemper Road, Cincinnati, OH ,USA, and supplies across the world with several testimonies of satisfaction.
Euroboutique brings European best selling men's wears to those living in the US and around the world who are yearning to put on quality outfits. She is specialized in European fitted suits, shirts, ties, shoes, belts and the brand is enlarging to provide several products including perfumes, watches etc.
EuroBotique has served those at Cincinnati-Dayton-Columbus, Indianapolis, Northern Kentucky-Lexington-Louisville, and Chicago Avis, and is looking forward to a powerful establishment in Cameroon in Douala and Yaounde in the months ahead.
Gerald Meh is Founder of EuroBotique, he is reputed for his colossal fashion sense and style. In a limbe press briefing, he explained why he created EuroBoutique Rx:
"As someone who regularly wears suits from Europe, I know what I always go through to get them. Also, I know a lot of friends who buy suits from either Africa, Asia, and of course Europe. Seeing what they go through just to get their suits gave me more reason to make this happen.
Sometimes, people buy from Africa yet have a hard time getting someone to bring their suits. Others buy, and it turns out to be the wrong sizes.
Others say it is too expensive to order them from Europe. With a revelation from a minister of the gospel based in Europe, my passion to get into a men's boutique was finally revealed."
"We do plan to have custom suits. Anyone interested in having their own specific style of suits and even name written on it should contact our boutique. We will make sure you get the best quality there." He added.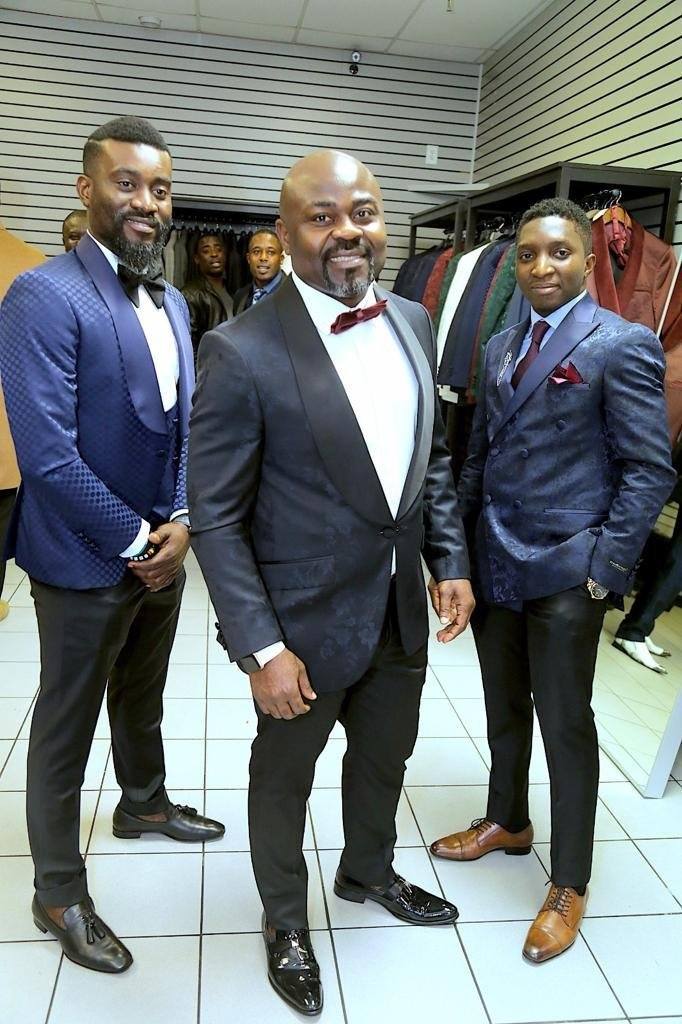 The Cameroonian born living in the US for over a decade now is a culture promoter and has helped several upcoming entrepreneurs to get their roots firm on the ground.
His love for the growth of the digital economy in Cameroon made him to sponsor the first edition of the Bonteh Digital Media Awards, and he has been at the forefront of several philanthropic events to help Cameroonians back home.
At EuroBotique, shopping is done ON/OFFLINE 24/7 . Purchases can be made from the website here or social media handles like Facebook .
EuroBotique is providing quality as unique as you and is open to serving all. The botique also provides particular outfits for consumers depending on the purpose or occasion.
Place a call & get served +1(513) 8735364
Because You're Here ...
Since 2017, we have staked our lives and time to provide tailor-made news reports to our readers from war zones and hot political rivalries in Cameroon - And we have done so for free.
As a small online media now reaching over 100,000 monthly readers on all our platforms, we have to rely on hiring/paying members to help keep you all informed. We do this because we believe it is the right thing to do at this time in Cameroon.
We have received many comments from supportive readers asking how they can contribute. The best way is simply to support our online reporting by considering a measly sum for our team on the ground as little as $1.
Every contribution, however big or small, is so valuable for our future. Now you can make a donation to us, it only takes one click
Kind regards,
Arrey