[Video]"Cameroon Has Done Nothing To Resolve Conflict, Military Still Burns Down Villages" – Tibor Nagy Tells US Congress
Tibor Nagy, US under Secretary in charge of African Affairs has told the committee of foreign affairs at the US Congress that "Cameroon has done nothing to resolve the conflict, the military still continues to burn down villages and towns while armless civilians are forced to flee into the bushes".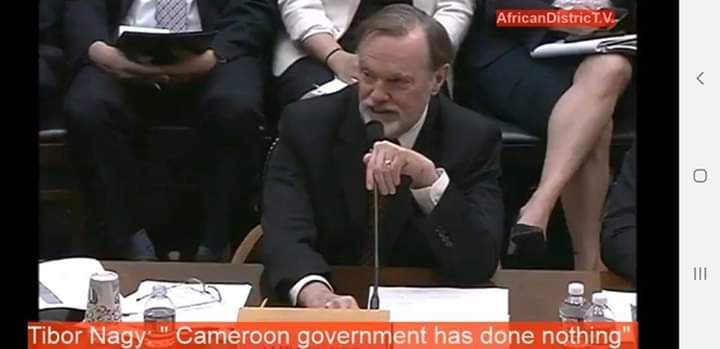 Mr. Tibor who recently made a visit to Cameroon to witness the issue first hand told the US that she must intensify her efforts and commitment to see an end to the Anglophone crisis in Cameroon.
Click our Facebook page ARREYB's Blog to watch Video
.
.
Nominations Opened For The Afrikpreneur Awards 2019, click www.abafrikpreneur.com/nomiations to nominate