[Event]Read Africa's Premier Networking Conference,The Returnees Project Inc.
The Returnees Project Inc. is an initiative of Cameroonian award winning IT engineer and multilingual German based presenter, Miranda Oben
It is a project to link the diaspora and home, promote the objectives, works and achievements of returnees from all over the world.
This initiative is usually hosted in an annual event which brings together 500+ people including CEOs and entrepreneurs from Cameroon and the diaspora.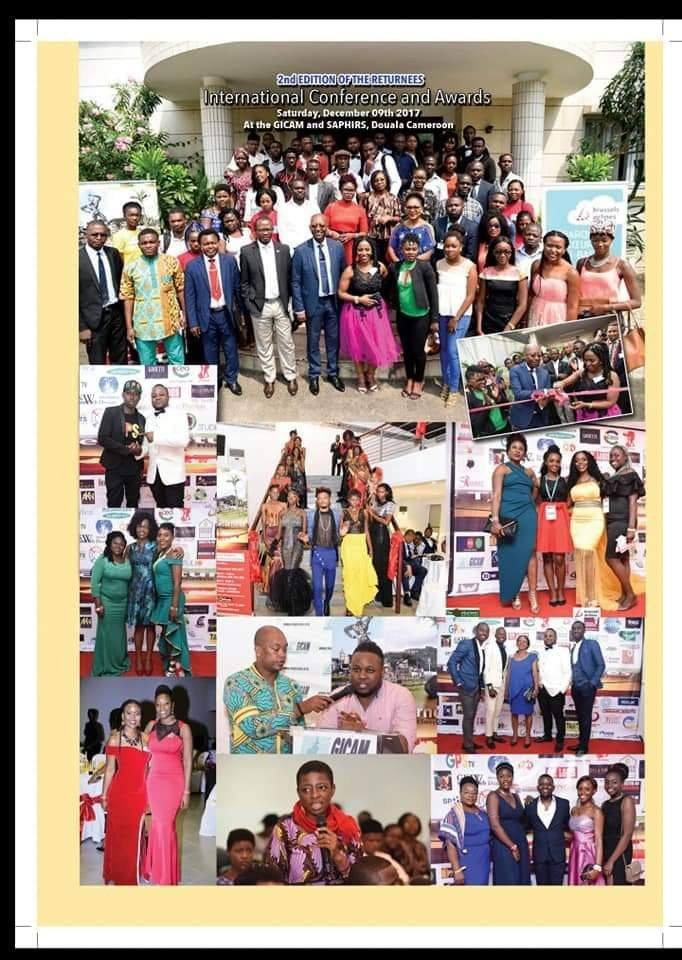 The event is usually marked by an exclusive conference session with trending and successful entrepreneurs followed by a networking and awards night.
The Returnees Awards is usually given to outstanding entrepreneurs and influencers voted by the public on basis of works and impact to the community. You can vote HERE
Previous returnees events have witnessed great talks and discussions from trending entrepreneurs like Senator Roland Kwemain, Alexandra Sipua, Dr Nkwenti Azong-Wara, Christine Evina, Budi Nobert, Pamela Happi and a host of others.
This year's event scheduled for December 14, 2018 would witness talks and panel discussions from great minds like Leonard Bruce Behyia (Lenny B), Ghislain Mouil Sil, award winning social entrepreneur Javnyuy Joybert, Lionel Boudjieka and Tumenta F. Kennedy
—-
Suggested: Meet Leonard Bruce Behyia, One Of Cameroon's Most Expensive impresario
—-
14 December at Gicam-Bonanjo, the conference session would begin from 9am to 2:30pm, networking from 2:30pm to 4pm and the award ceremony from 5pm till dawn.
You can make reservations or inquiries on +237 699-989-474
Visit The Returnees website to see complete program
The event which is Africa's greatest networking event continues to bridge the gap between the diaspora and home under the slogan "Home Sweet Home".
The Returnees project Inc has as vision to have database of 90% diaspora members while promoting 80% of their investments and resources towards economic growth at home.
Few days to this epic event and Africa is anticipating to welcome world participants.