87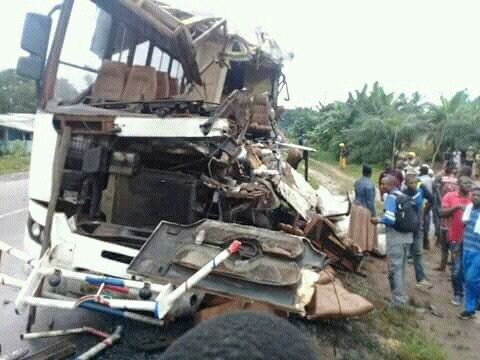 Mungo Division: Mad Woman Obstructs Driver On High Speed Leaving 8 Dead, Several Others Injured
Bomono, a place along the Douala- Suza road was saddened early this morning with a fatal accident that led to the death of over 8 people and several others seriously injured.
NFOR Hanson reports that the driver on high speed in an attempt to avoid crushing a mad woman on the road met nose-to-nose with a truck transferring brewery products .
The collision was fatal, resulting to the death toll of 8 and several others injured.
The deceased have been taken to the mortuary while those injured are under medical attention in a nearby hospital .
Stay with ARREYB for more unfolding events!