Meet A. O Kingsley,Kamer Music Celebrity With An Outstanding Brand And Musical Touch
Amidst a rising group of Cameroon's talented gospel artists, A. O. Kingsley ( Eko Ego 1, Prince of Africa) has proven to be outstanding and unique.
His style and lyrical choice has placed him on several platforms and gathered him a huge fan base.
With a fine vocal strength, his music is based on a personal and inventive style. Inspired by the Holy Spirit, he then set out to launch Eko Ego 1 Entertainment, a platform that is made to bring young gospel talented artists to the spot light.
Motivated by the story of his life, he desires to see millions of lives transformed via his music.
His Latest Album of four tracks titled Undisputed Destiny has been appreciated by many fans who cant wait for his next release.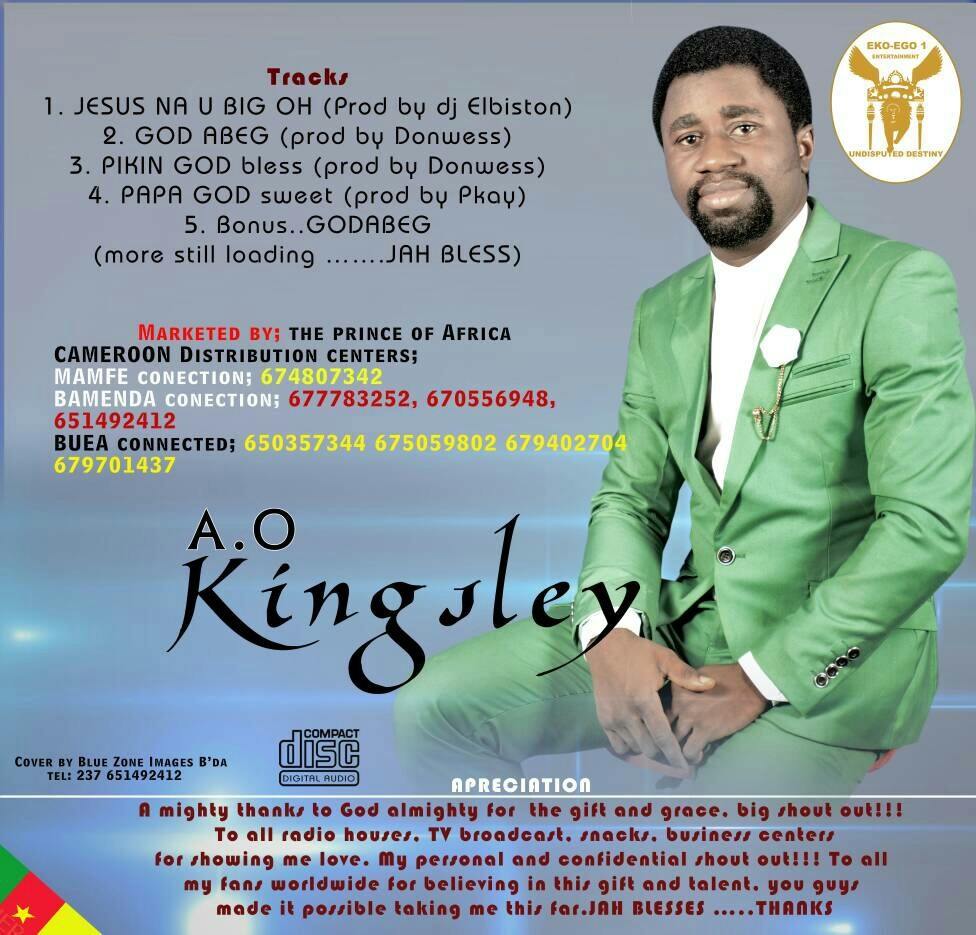 "God Abeg" (hit track) has become an anthem to many who enjoy its lyrical power and unique style.

Listen to God Abeg by A O Kingsley below:

Apart from being an artist and CEO to Eko Ego 1 Entertainment, A. O. Kingsley (Eko Ego 1, Prince of Africa) also functions hugely as Prophet blessing thousands of lives around the world.
He is respected by many for been talented and able to multi task. Amazingly, he enjoys doing a variety of gospel music brands.
A. O. Kingsley is definitely the Cameroonian voice you should watch out for !!!
Follow him on Facebook @A O Kingsley, on twitter @Kingsley 1 and reach his manager on 670 55 69 48
Listen and Download the Latest from A O Kingsley below.
Click download to get it in less than a minute
.
.
God Abeg
Papa God Sweet
Pikin God Bless
Jesus Na you