'I Survived Being Shot By Men In Civilian Attire Who Visited My Home': Victim Recounts Dreadful Ordeal With Military
The victim said they were military men dressed in civil attire. They claimed to be Ambazonia fighters and were asking questions about camps in the neighborhood.
"I was in the kitchen when two men dressed in civilian attire walked in. They started asking me questions about the crisis, Ambazonia camps and told me they were Ambazonia fighters.
They asked me several other questions for over 30 minutes – questions like 'how long I have been living there, how many of us live in the house, who were my neighbours', I answered out of panic.
So when they asked me about the crisis and Ambazonia fighters, I told them I knew nothing and was only minding my business.
They now pulled me and my brother out, took out their guns and said they were going to shoot us if we don't open up enough. I was scared and I began to cry and beg."
The situation aggravated as she further explained to our correspondent;
"I don't know how my brother managed to run into a nearby bush but that made the situation worse for me"
According to this victim, these men pulled out their guns and were going to trigger at her.
They said her brother ran because he knew something, that she was going to pay the price for his escape.
"It was at this point that I knew that they were military men. They confiscated my phone and said my brother ran because he knows something about the Ambazonia fighters, I denied and started crying and begging again but they insisted."
The lady was only saved when another military group approached the scene.
The second group had been alerted by the brother who instead rushed to the camp to alert the military that his sister was going to be killed at home.
This incident happened early this week in a village in Fako division, on the outskirts of Buea.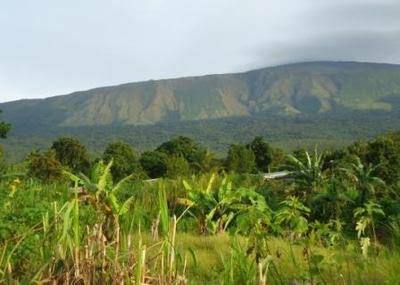 Both victims had their phones screened by the military and were briefly kept under military surveillance for over 5 hours.
At the moment of this report, this victim and her brother were forced to relocate for fear of any more attack.
Villages on the outskirts of Fako have been highly insecure as there are random gun battles between the military and separatist fighters.
This has put the population in danger as they are caught in crossfire , sometimes often mistaken by the military to be Ambazonia fighters and shot.
Every day, news of at least one person shot dead is heard in one of the English speaking regions of Cameroon.
Cameroon authorities still claim the military is professional.
Over the past three years, several videos have paraded social media where the military has been captured live molesting citizens.
Embroiled in a cycle of deadly violence that has claimed 2000+ lives and uprooted more than half a million people from their homes, news of torture, arrest and killings have been on the rise.
In July 2019, Human Rights Watch published how Cameroonian security forces "killed at least four civilians and raped one woman"
The organisation said those killed included an elderly man with a physical disability and a young man with a mental disability.
HRW interviewed witnesses, victims' family members, medical personnel, and other residents who described the security forces' actions.
"Instead of seeing that justice is done, Cameroon's authorities deny that their forces are killing and raping people, so it is essential to remind them that the world is watching." – HRW noted in this recent publication.