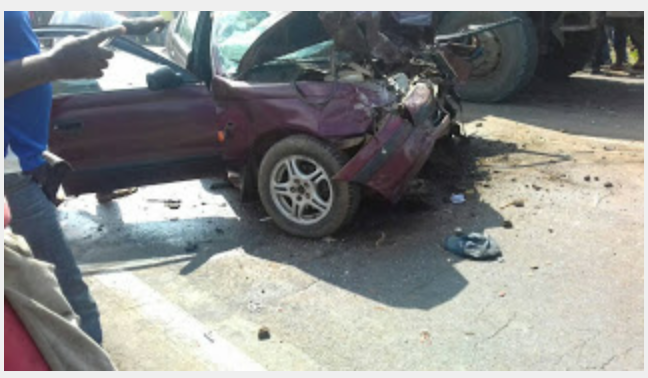 FULL STORY:CAUSE AND DETAILS OF THE EKONA ACCIDENT
Early today on the recent accident that occurred along the Buea-Kumba road, we got a clear investigation on the initial cause and those affected. Ekona of the South West region was shocked this morning with the tragedy. Many say the cause could be related to rough driving. Our informant caught up with a driver who describes the scene, saying the carina E and a bike rider were trying to overtake a truck. The bus that left Buea for Kumba was caught up in confusion and collided with the two killing the bike-rider on the spot.
The collision, media estimates, could have an increase in the dead toll as many went injured. The victims were rushed to a nearby treatment center where they are currently receiving medical attention.
More accounts hold that the collision sparked some fire on the spot; though not severe. The bus involved rolled to the bush while the Carina E got its bonnet twisted.