Cameroon's Amindeh Blaise Wins 2019 Kurt Schork Memorial Awards In International Journalism
Cameroonian journalist, Amindeh Blaise Atabong has been declared winner in the "Local Reporter Award" category of the the 2019 Kurt Schork Memorial Awards in International Journalism
The award hosted by Thomson Reuters Foundation honors brave journalists the world over for their reporting on conflict, corruption and injustice.
Atabong's bravery in documenting the sometimes-violent split between Cameroon's English-and-French-speaking communities was commended, with his reporting digging into how the conflict is playing out everywhere from Cameroon's orphanages to its wildlife reserves".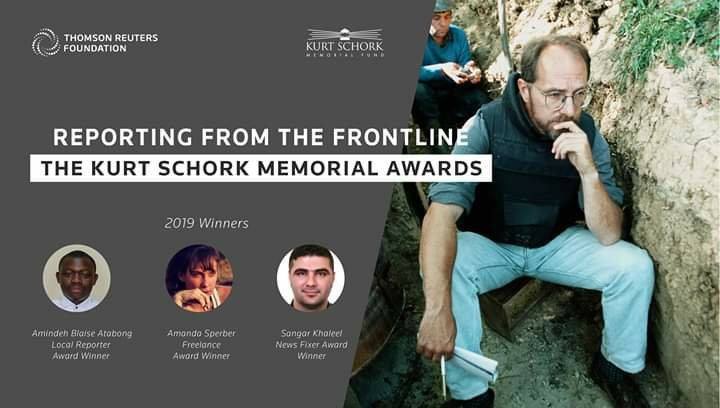 The Kurt Schork Memorial Awards in International Journalism celebrates journalists whose goal is to ensure that the wider world learns about – and better understands – the challenges faced by communities under pressure and may perhaps be spurred into providing help to the desperate.
KSMF honors three categories of journalists each year with its awards: one to a freelance journalist covering international news, one to a reporter living and working in the developing world or a country in transition and – newly introduced in 2017 – one to recognize the unsung work of news fixers.
This award returns to Cameroon thanks to ace journalist and staff of the Guardian Post Amindeh Blaise Atabong.