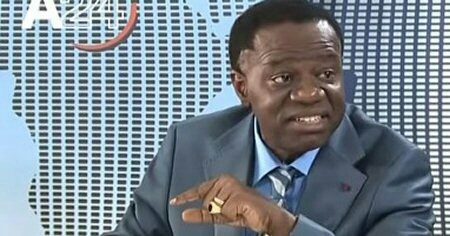 Cameroon: Minister Appoints Another Minister As A Head Of Department To The University Of Yaoundé 1
Cameroon's minister of Higher Education, Jacques Fame Ndongo has appointed the minister of Small and Medium Seize Enterprise, Laurant Serge Ngoa as head of department at the faculty of Medicines and Biometric Sciences in the University of Yaoundé 1.
This has come as a very big shock to Cameroonians who wonder how a minister will appoint his fellow colleague to a lesser post of responsibility.
Cameroon Concord writes, doubting the fact that Fame Ndongo did not know that Laurent Serge has been a minister in Cameroon since the year 2006.
Dr. Saddi is no more after he died five months ago in Maroua. Many therefore wonder the possibility of appointing first a fellow minister and second a deceased person.
More updates on ARREYB right ahead. Leave a comment below!