Here is the reply to every wagging on what apparently seemed to be a backlash from some individuals or a cabal on the solid...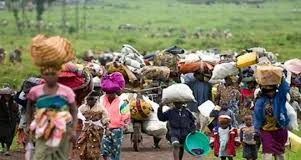 The UN High Commissioner for Refugees has on March 9, 2018 published a report on the refugee situation in Nigeria. The reports show that from...
Barrister Agbor Bala, chairman of Centre for Human Rights and Democracry in Africa writes to ARREYB News Reports a pathetic story of Leo, victim...
ARREY~B is a trained Cameroonian journalist serving as Senior Content Producer for US based Legideon Magazine. He is founder of ARREY~B Organisation and one of Cameroon's youngest journalist reporting internationally
David Salatiel is one of Kamer's most outstanding producer and artist who doubles as CEO of Alpha Better Records with other outsanding artists like...