By AKERE T. MUNA A hundred years after, over seventy presidents from all over the world gathered in a summit for peace in Paris, to celebrate...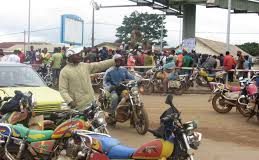 Mayor Ekema Patrick Esunge of the Buea municipality has given bikers one condition to resume work - that they resume on Monday. For over a...
Who kidnapped the 11 students today at PSS Nkwen, Bamenda? While varying thoughts have been expressed, this article may be to quickly review this...
ARREY~B is a trained Cameroonian journalist serving as Senior Content Producer for US based Legideon Magazine. He is founder of ARREY~B Organisation and one of Cameroon's youngest journalist reporting internationally
Meet Atlantic Medical Foundation,a Mutengene based hospital located at Tiko road. Operational 24 hours daily, Atlantic Medical Foundation provides the most professional services with an...