After president Biya's popular speech in which he promises to empower the youths, elections into the National youth council have been organised with over...
Javnyuy Joybert is one of Cameroon's most outstanding entrepreneurs who has over time served across the African continent with several awards. At the wake of...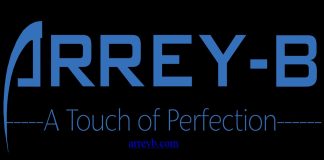 As a result of continues insecurity and turmoil in the the English speaking regions ,there has been an imposed week-long night curfew which starts...
ARREY~B is a trained Cameroonian journalist serving as Senior Content Producer for US based Legideon Magazine. He is founder of ARREY~B Organisation and one of Cameroon's youngest journalist reporting internationally
Amidst a rising group of Cameroon's talented gospel artists, A. O. Kingsley ( Eko Ego 1, Prince of Africa) has proven to be outstanding...